Harmers wins prestigious HR award… Spanish judges to decide whether dogs are "living beings"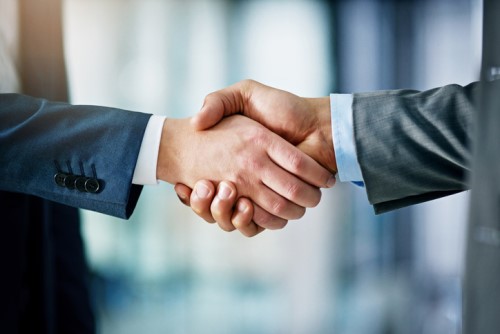 Eighteen-strong promotion round at Allens
Eighteen lawyers at Allens will be starting 2018 as senior associates following the firm's latest round of promotions.
Those promoted come from six practice areas and the promotions are effective from the 1st January.
They are: banking & finance lawyers Sunny Jong and Victoria Johns; Harini Amarasinghe, Patrick Boyle, and James Martin (corporate); Corin Morcom, Carissa Smith, Mary Berton, Carly Donovan, Katie Gardiner, Ben Murphy, and Freya Dinshaw (disputes & investigations); Sophie Matthiesson (competition, consumer & regulatory); Adrian Chang, Julia Kovarsky, and Kaelah Ford (IP & PTA); and Kelvin Yu and Yolanda Karantgis (projects & development).
"We congratulate our 18 new senior associates on this significant career milestone," said Managing Partner Richard Spurio. "Each of these lawyers has demonstrated that they have the skills and experience to take their careers to the next level. They all have a critical role to play in the future success of our firm.'
Harmers wins prestigious HR award
National employment law-focused firm Harmers Workplace Lawyers has won a prestigious award judged by a panel of senior HR directors.
The firm took a gold medal at the inaugural HR Service Providers Awards from Australasian Lawyer's stablemate Human Resources Director magazine.
"The firm's people and workplace (P&W) team has focused on providing advice that is both innovative and valuable in the face of the rapid transformation they are seeing in the way workplaces function," HRD magazine noted. "A unique point of difference to competitors is that they challenge the historical approach of getting employment lawyers involved only at the point of escalation, instead shifting their client's focus towards risk management and promoting positive culture in the workplace, as well as anticipating issues and working strategically with a client before matters escalate."
Harmers' chairman and senior team leader Michael Harmer thanked clients for enabling the firm to undertake the work it does.
The firm's achievement has also been praised by the L&E Global, the alliance of employers' counsel of which Harmers is the Australian member firm.
Spanish judges to decide whether dogs are "living beings"
To lay people, some points of law are baffling and amusing, but ultimately they can make a significant difference to a case.
One such point is to be decided in Spain where separating couples often face the tricky subject of who keeps the dog.
The issue is that the country's Civil Code deems pets to be things rather than living beings, but that could change as the Spanish People's Party submits proposals to judges to change the legal status of pets and recognise that they have feelings.
The proposals are backed by a petition signed by almost 350,000.