NRF takes a 'paws' for thought… Lawyers are among the top 10 least trusted professions…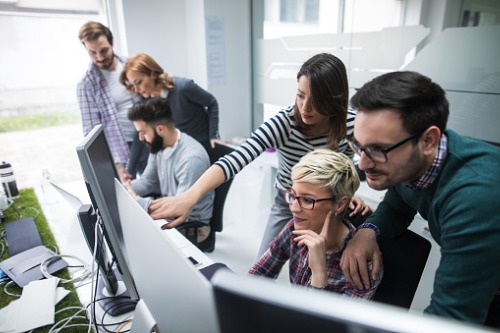 DWF announces major expansion for Australian business
Global legal services business DWF has doubled its headcount in Australia with the addition of a partner and her 15-strong team from 1st July.
Elpis Korosidis has been running her own firm in Melbourne for almost six years and was previously a partner and head of property & finance at Cornwall Stodart, returning to that firm after a 4-year tenure as a senior associate at Mills Oakley.
"As a result of Elpis and her team joining us, we are now able to offer our global financial service sector clients a truly integrated, national banking and finance practice to better serve them in the rapidly changing world of business. This is our next step towards achieving our strategy of delivering Complex, Managed and Connected Services on a truly global scale," commented Mark Hickey, Chairman of DWF Asia Pacific.
The team will be joining DWF Australia's new Bourke Street offices in Melbourne which were officially opened last week.
NRF takes a 'paws' for thought
Norton Rose Fulbright has welcomed four-legged friends into its London office as part of Take Your Dog to Work Day.
The event last Friday had two key benefits; raising awareness and funds for the charity Dogs for Good, which supports those across a range of disabilities; and as part of the law firm's wellbeing focus.
"This event is raising funds and awareness for a great cause, but it also has positive benefits for employee productivity and wellbeing. It encourages a more stimulating environment and creates a more social atmosphere," commented Farmida Bi, NRF's chair of Europe, Middle East and Asia.
The event was organised by the firm's disability and carers network, Shine.
Lawyers are among the top 10 least trusted professions
A survey of the least trusted professions has included lawyers – but only just.
Politicians top the CV-Library rankings with 78% believing them to be greedy, unreliable, and irritating. Journalists come a distant second (38%) while car salespeople, telesales staff, bankers, estate agents, and recruiters, all score in double figures.
Lawyers rank relatively well with just 9% deeming them to be untrustworthy.