One of New Zealand's leading law firms has extended a warm welcome to refugees arriving in Dunedin from Syria.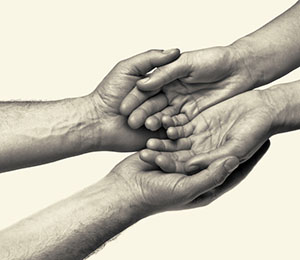 The Dunedin law office of New Zealand firm
Anderson Lloyd
offered gifts of halal meat packs to newly arrived Syrian refugees at Knox Church yesterday.
Stephen Christensen, partner at Anderson Lloyd, said the decision was spurred by a need to do something good for these arrivals.
"We thought it would be great to show our support and to provide something to welcome these guys to our city. It's part of our commitment to try and be sustainable and be a part of the community that we live and work in."
After the firm offered foodstuffs and other necessities when the refugees first arrived, the 65kg of halal meat was a follow up gift to offer further support, he said.
"We're mindful of the fact that these are people who have endured unimaginable things and seen things that you and I hopefully will never experience."
By providing a little something to help these refugees on their way, Christensen said the team just hoped that this action had been useful to the families.
"They're amazing people," he said. "They've come out of one culture and lifestyle and they've just been dropped into this completely foreign world."
"They're I think incredibly grateful but they're also suffering from culture shock. They've got to learn a new language, they've got to work out what the stuff is they're looking at on the shelves when shopping – it's very different."
Offering these gifts has also brought together those within the firm, Christensen added.
"It's helped us to realise that as a group of people living this city, we have a role to play and we can do something positive to make a difference."