Simpson Grierson chairman and corporate partner, Kevin Jaffe, tells us the secret to his - and his firm's - success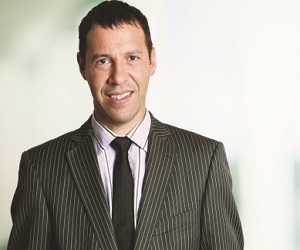 Simpson Grierson
chairman and a corporate partner,
Kevin Jaffe
, says responsiveness is the key to his overwhelming success as a lawyer.
Jaffe, who began with the firm as a graduate in 1986, moved on a year later, with the support and financial backing of Simpson Grierson, to Oxford University to study for a post graduate law degree, along with 40 other UK and international students.
After Oxford, he spent time travelling and then working in Perth before returning late in 1989 to Simpson Grierson. He became a partner in 1993, specialising in the corporate area.
"I have always enjoyed dealing with clients, which is a pretty essential starting point," he tells NZ Lawyer. "Building strong client relationships takes time. I have always tried to come to grips as soon as possible with what the client needs from me to take things forward. If someone is coming to me it is generally not an easy issue to solve, but finding immediate ways to progress towards a solution is important. Responsiveness and reliability are critical to becoming a trusted advisor.
"Another key to success is being able to call on leading specialists and fantastic staff across the firm to deliver on the expectations of clients."
Jaffe says balancing his duties as the firm's chairman with providing advice to his own clients is simply a matter of ensuring he's available at all times.
"It just seems to balance nicely....client and firm management work can both get full attention," he says. "I try to be available all the time, never away from the iPhone. On the work side I have always been very reliant on my team who do an amazing job. Management in the firm is shared with our COO, our directors and our Board....so there is plenty of support."
Jaffe's practice focuses heavily on M&A transactions and he says there's been a notable increase in this sort of work over the past 12 months.
"This is driven off a strong economy, positive outlook and international investment," he says. "At the same time, there are still businesses under stress, which also drives legal issues in the corporate world. Overall though we are getting involved in increasing numbers of acquisitions and public offerings, which has to be a good sign for the market."
As the chairman of a large firm, Jaffe says the biggest challenge continues to be the changing face of client needs.
"More work is done in-house by clients, pricing is a big issue and clients are increasingly selective about what they come to legal firms for," he says. "We have to adapt to these changes. Staffing needs change and the traditional models often need rethinking. The quality of all our communications with clients is constantly under scrutiny and we have to lead change rather than respond after the event."
Maintaining diversity within the firm's ranks is another key priority for Simpson Grierson, according to Jaffe.
"Diversity has been an important benchmark for us historically," he says. "We have always been seen as a leader and we aim to keep that focus. We are the first law firm to sign up to the Rainbow Tick, and are currently gaining accreditation. The feedback on this from staff and clients has been fantastic. We are currently developing meaningful targets going forward, recognising the importance of diversity in all areas of the firm."
Outside of work, Jaffe enjoys supporting his wife and daughter in their equestrian activities.
"A horse and three ponies keep us very busy and take us all around the North Island over the course of each year," he says. "I am the helper, basically doing whatever I am told. It is good fun. When I get the chance I also enjoy running, [though] never have enough time. As for pro bono work, there are always people and organisations I am happy to assist. Demand in this area continues to grow and we have made a major commitment as a firm."
Some of Jaffe's recent work highlights include advising:
Yahua Group - investment in explosives manufacture in New Zealand
Solid Energy - acting on 2013 restructuring
Hirequip - acted on sale to Hirepool
Auckland Transport - advisor to the Board
Health Benefits - advising on the proposed national supply, laundry, and food contracts for the 20 DHBs
Westpac - corporate aspects of partial demerger of the institutional banking business of the New Zealand branch of Westpac Banking Corporation
Auckland Transition Agency - advisor on the restructure of Auckland local government entities
Smart Technologies - purchase of Next Holdings
Eden Park - 2011 Rugby World Cup development
Toll - sale of the national rail business to the Crown
New Plymouth District Council - takeover of Tasman Farms
Rodney District Council - proposed toll road
Toll Holdings - takeover of TranzRail and Toll's subsequent takeover and compulsory acquisition of Toll New Zealand
Auckland City Council - Vector Arena Project