Global firm launches cloud-based platform for litigators… HSF advises on U$81 million Series B capital raise…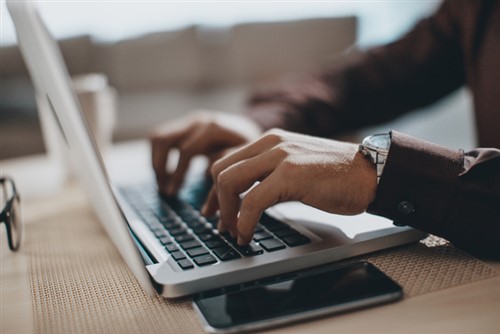 Deals involving digital and technology have seen fast growth in the past 5 years and have overtaken traditional asset deals for the first time.
A report from Magic Circle firm Freshfields shows that global spending on digital & tech assets reached $258 billion in 2017. Although the volume of deals remained steady, businesses were willing to pay a premium for these assets. Spending increased 600% between 2009 and 2017.
The analysis of 26,744 deals by the S&P Global 1200 firms between 2009 and 2017, revealed that China and the Netherlands announced the most deals followed by Japan, Ireland, the US and Germany.
US businesses are the most sought-after by the S&P 1200 (46% of activity, 71% of value).
"Deal-making in this space could become more challenging over the next few years, as foreign investment into certain technologies is facing increased levels of scrutiny from regulators," said Natasha Good, partner and global head of the firm's TMT group. "On Freshfields's own major M&A mandates, we have seen an increase of more than 30% in deals affected by public interest or foreign investment considerations. However, our experience shows that with careful planning, businesses can still navigate this changing environment."
Global firm launches cloud-based platform for litigators
Eversheds Sutherland has launched a new cloud-based platform to enable lawyers, clients, and counsel to share case materials and work collaboratively on matters from instruction through to trial or settlement.
Using the platform, called CaseReady, lawyers and clients can collaborate digitally in real time when reviewing case documents on the platform's accessible interface.
"Predictive coding might be the rock star of litigation technology, but a shared cloud infrastructure for collaboration between lawyers, counsel, clients and experts is the unsung hero," said Paul Worth, co-head of Global Litigation. "CaseReady will significantly advance our litigation technology offering. It will provide our clients and our 800+ disputes lawyers with a smarter way of working for all major litigation, arbitration and investigations."
CaseReady is the first enterprise license for the Magnum Software from Opus 2 International, a leading cloud-based litigation and arbitration software business.
HSF advises on U$81 million Series B capital raise
Herbert Smith Freehills has advised on a series B capital raise for Australian cloud-based workforce management solutions firm Deputy Group.
The U$81 million round was led by Institutional Venture Partners led the investment, which was joined by OpenView Venture Partners and Square Peg Capital.
The Herbert Smith Freehills team was led by Partner and Head of Venture Capital Australia, Peter Dunne and solicitor Myra Beal