Sydney firm considering class action over PageUp cyber breach... Warning over indemnity insurance cover...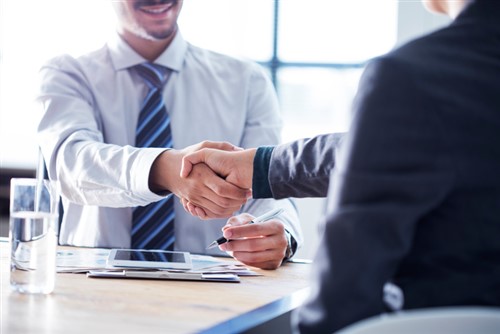 Singapore's Dentons Rodyk has hired Rod Howell as a senior partner in its banking and finance practice.
He joins from Herbert Smith Freehills in the city state with more than two decades of experience including work in key financial centres in Sydney, Singapore, Hong Kong, London, and New York.
Howell is dual qualified in New South Wales and England & Wales and prior to relocating to Singapore, he was a partner at Clifford Chance in their New York, London and Hong Kong offices. In Hong Kong he led the firm's regional asset finance team.
He says he made the move from HSF to Dentons Rodky due to its global coverage and client service record.
"I have been impressed by Dentons' ambition and preparedness to be at the forefront of innovation in the way legal services are delivered. It is truly the only firm I know of that has the depth of experience and expertise that clients need on a local and international level. I am very excited to be joining them and to be part of their plans in Asia," he said.
Sydney firm considering class action over PageUp cyber breach
Centennial Lawyers want to hear from anyone who may have been affected by a data breach at HR software firm PageUp.
The Sydney-based law firm told ComputerWorld from IDG that it is investigating a potential class action relating to the breach which may include employees at firms including Coles, Lindt, and the RBA.
PageUp reported at the end of May that it had detected "unauthorised activity" on its IT system and that it was undertaking a forensic
investigation with a third-party to ascertain how users of its job site may have been affected.
"While there have been major successful class actions in the US and Canada against Yahoo and Ashley Maddison for mass data breaches, similar class action are only now starting to be issued in Australia," Associate Professor George Newhouse, principal solicitor of Centennial Lawyers told ComputerWorld.com.au
Warning over indemnity insurance cover
The Law Society in England & Wales has called for a re-think on plans to lower the minimum professional indemnity insurance cover held by solicitors.
The Solicitors Regulation Authority is consulting on proposals to cut the current minimum of £2-3m (AU$3.5 - 5.2m) to as little as £500,000 (AU$877.7K).
But the Law Society warns that it would weaken protection for clients and lawyers, increasing risk without a reduction in premiums.
"Insurance brokers say these proposals are unlikely to result in lower premiums, so it's hard to see how clients could possibly benefit, but it's easy to see how they might end up paying a very high price for the fall in insurance protection," Law Society deputy vice president Simon Davis said.
He added that the "copper-bottomed" insurance offered by solicitors is appropriate given the gravity of issues they deal with. He believes cutting this protection will harm trust.
"No other profession in the UK today offers their clients such comprehensive or robust protection. This backstop is key to public trust in solicitors and the legal sector, which in turn underpins the rule of law," he said.