International firm's arbitration head to chair HK arbitration centre… HWB hires corporate partner from Ashurst Hong Kong… Slater & Gordon lawyer to perform at famous Beatles venue…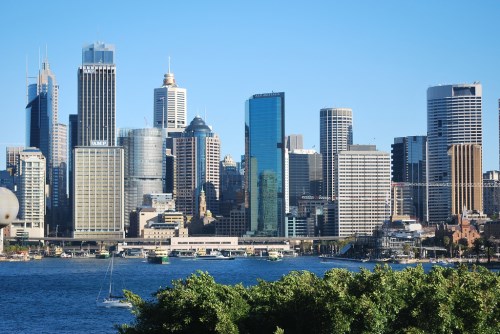 Dentons Australia may lack one part of Gadens
It was almost a year ago that global law firm Dentons announced it was to expand its footprint by merging with Australian firm Gadens and now it seems that one Aussie office may not be part of the eventual tie-up.
While the merger between the global firm and Singapore's Rodyk & Davidson, which was also announced last November, has already completed, a range of issues are reported to have delayed the Australian deal.
Gadens offices in Perth, Brisbane, Sydney and Adelaide are expected to be part of Dentons Australia when the merger is completed, probably by the end of 2016; but in an interview with UK publication Legal Business, Dentons' global chair Joe Andrew said that the Melbourne office may not join, citing the firm's structure of separate partnerships in each office.
International firm's arbitration head to chair HK arbitration centre
Allen & Overy's global head of arbitration has been elected chair of the Hong Kong International Arbitration Centre. Matt Gearing QC will take up the role in 2017 and will succeed Teresa Cheng SC who has held the role since 2014.
Gearing is currently chair of the executive and proceedings committees and has been involved with the centre for a number of years.
His appointment has been praised by Allen & Overy's global head of litigation Tim House who added "We are proud two of the world's leading arbitral institutions are led by Allen & Overy partners, Judith Gill QC as President of the London Court of International Arbitration and now Matt as Chair of the HKIAC."
HWB hires corporate partner from Ashurst Hong Kong
Hong Kong partner Heidi Lee is joining the corporate practice of Howse Williams Bowers from Ashurst Hong Kong.
Lee's experience includes mergers and acquisitions, public takeovers, regulatory and compliance work for Hong Kong listed companies and capital markets transactions.
Slater & Gordon lawyer to perform at famous Beatles venue
A divorce lawyer working for Slater & Gordon is preparing to take to the stage at a music venue synonymous with The Beatles.
Manchester-based lawyer Jon Casey will perform with his blues band The Jon Casey Band at the iconic Cavern Club in Liverpool this Sunday to raise money for charity.
Casey is the band's singer, songwriter and guitarist and the Liverpool four-piece have been together for 5 years and built up a following but only recently released their debut album.