At the conclusion of this landmark trial, two men have been found guilty of immigration fraud and sentenced in New Zealand's first case of human trafficking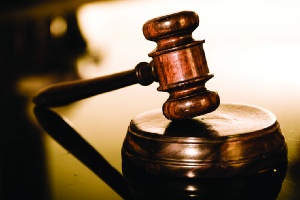 Two men were sentenced at the High Court in Nelson on Friday (29 January) in what has been called the first human trafficking case in New Zealand.

Jaswinder Singh Sangha and Kulwant Singh were found guilty of 11 counts of supplying false statements to a refugee status officer.

An investigation by Immigration New Zealand (INZ) found the duo had arranged false refugee claims for 11 Indian nationals.

Kulwant Singh was sentenced to 25 months imprisonment. His partner, Jaswinder Singh, was sentenced to 10 months of home detention and 300 hours of community service.

The pair plus a third man, Satnam Singh, were also found guilty of 10 charges under the Crimes Act 1961 by organising the entry of individuals into New Zealand by coercion or deception.

"Today's sentencing shows that we have done our job, where there is evidence of individuals flouting the law, Immigration New Zealand will not hesitate to bring those individuals to justice," Cam Moore, manager of the Serious Offense Unit at INZ, said in a statement.

"Any allegations of people trafficking and immigration fraud are taken seriously and will be fully investigated," he added. "It's a serious crime and ruins people's lives. I hope today's sentencing sends a clear message to others considering doing the same. Act within the law or you will find yourself in court."

The country's second human trafficking trial will take place in August this year. The case involves a man who allegedly helped 16 people enter the country illegally. It is claimed he charged them large amounts of money and promised them the opportunity to work in New Zealand.