Law firms unlikely to speak up about cyber attacks… Brock leaves KWM for O'Melveny & Myers… forty jobs go at Hill Dickinson… and Lawyers ditch the profession for baking and dog walking!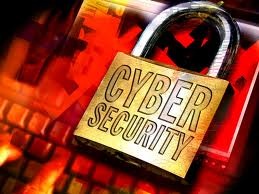 Law firms unlikely to speak up about cyber attacks
Law firms are frequent targets of cyber attacks but are not that likely to talk about it. So says Vincent Polley, a lawyer from Michigan who wrote the American Bar Association's cyber-security Handbook. He says that lawyers should ensure that they have strong security to avoid being a weak link into clients' businesses. Polley says that law firms are not always that interested in technology and are not keen to spend large sums of money on cyber-security and data protection. There is a train of thought that clients' data would not be of much interest to others, but this may not be the case and much of it is too sensitive to be stored or transmitted via 'cloud' storage solutions. Polley warns that the damage that could be done to a law firm by a large data breach could be enough to put it out of business with a mass client exodus.
Brock leaves KWM for O'Melveny & Myers
Dennis Brock is preparing to move offices in Hong Kong as he leaves King & Wood Mallesons after four years. Brock will join the growing team at US firm O'Melveny & Myers in Hong Kong, becoming its fifth partner and adding weight to its anti-corruption practice. Before joining KWM, Brock was with Clifford Chance for 24 years and headed its Asian disputes practice for almost a decade.
40 jobs go at Hill Dickinson
Hill Dickinson, which has offices in Singapore and Hong Kong, has shed 40 jobs from its counter-fraud group after a thirty-day consultation. The London-headquartered firm says that all redundancies were voluntary and includes 26 fee-earning roles. The restructuring of the practise group is part of a streamlining process at the firm, which also cut 69 staff and 14 partners last year.
Lawyers ditch the profession for baking and dog walking!
Associate lawyers are less happy than people in other professions, according to research by US recruitment analysts CareerBliss and a survey by the American Bar Foundation found that 24 per cent of those who qualified as lawyers in 2000 had left the profession by 2012. Many of those who have left law have gone into completely unrelated work, such as starting a dog-walking business or taking up baking. Long hours and stress are factors, although many of those who leave do not necessarily escape that, especially those who start their own businesses. The main thing that seems to take associates out of the profession is a lack of creative output. There are of course always opportunities to find a creative solution to a legal problem, but perhaps those who leave were never really that keen on being lawyers in the first place? Creatives are often misunderstood by parents and school career advisors and are steered towards professions that they soon realise they cannot continue.