The Chapman Tripp and Bell Gully teams involved in a US$1bn Japanese investment say the deal went down smoothly – but that it also provided insights into some unique cultural differences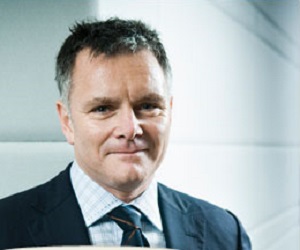 The announcement that Carter Holt Harvey's pulp, paper and packaging business was being sold to Japanese consortium for $1.037bn marked one of the largest single Japanese investments ever in the New Zealand economy. However, the key local law firms involved in the deal say it was largely business as usual.
Chapman Tripp
's involvement came via 'referral from the broader community'.
For partner John Strowger, who estimates the hours he and his team spent on the deal were" in the thousands", the experience was a positive one.
It was one of his first deals involving Japanese investors. "They conduct business in a different manner than we do…They're the most courteous and delightful people, they really are," he says. "We had this significant advantage, which is that we work in our mother tongue, and I'm full of admiration for anyone who can read 300-page documents in some other language."
Strowger reports the most significant difference between the Japanese and New Zealand parties was the consortium's heightened interest in environment concerns.
"Oji's position was very much an 'absolutely best practice' approach to environmental issues and so their tolerance for any sort of issue or ambiguity was pretty low," he says.
This sentiment is echoed in the comments of
Bell Gully
partner Gavin Macdonald, whose team advised Rank Group (the owners of Carter Holt Harvey).
While the language barrier was a non-issue, according to Macdonald, there were cultural differences.
"One distinguishing feature of the transaction was the different approach the Japanese consortium had," says Macdonald. There was no language barrier – the people involved spoke very good English so there was no communication problem. However they did have a different style and a different way of doing things compared with a New Zealand or Australian buyer...They tend to take longer to assess things. Some of the issues that might not be as significant to a New Zealand or an Australian entity took on more significance to them. In particular, they're very interested in environmental issues, more than, perhaps, New Zealand or Australian parties would be."
Bell Gully's involvement in the transaction transpired thanks to a relationship with Rank that's been in place for more than a quarter of a century. "We've acted for Rank since 1986 – I acted for them when Rank Group floated and was initially listed on
NZX
in early 1987," says Macdonald.
Strowger also noticed that risk tolerance differed between the two sides. "I guess, when you're not in your local market, your approach and your tolerance around risk are lower than they would otherwise be," he says. "We spend a lot of time working with private equity firms in Australasia and they take a view on things … trade buyers are inherently just that much more conservative and have lower risk tolerances."
| | | |
| --- | --- | --- |
| Firm | Lawyers | Client |
| Chapman Trip | John Strowger, Tim Tubman, Joshua Pringle, Adrien Hunter | Japanese consortium including Oji Holdings Corp and Innovation Network Corporation of Japan (INCJ) |
| Bell Gully | Gavin Macdonald, Glenn Joblin, Jenny Hills | Rank Group (owners of Carter Holt Harvey) |
| Buddle Findlay | Simon Vodanovich, David Thomson,Nick Bragg | Innovation Network Corporation of Japan (INCJ) |
| Mori Hamada & Matsumoto | N/A | Japanese consortium |