The pilot program is leading to many success stories, Justice and Courts Minister Amy Adams says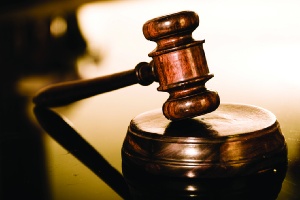 A pilot program in New Zealand courts that seeks to rehabilitate offenders rather than imprison them has been renewed.
The Alcohol and Other Drug Treatment (AODT) court pilot has been extended for three years. The program focuses on diverting offenders, whose alcohol and other drug dependencies are leading to a pattern of serious offending, from prison to treatment, which is overseen by the courts.
"The harm associated with alcohol and other drug abuse remains one of the major drivers of crime and social harm in this country," said Justice and Courts Minister Amy Adams. "Preliminary analysis suggests the AODT Court reduces the likelihood of reoffending by around 15% in the short term when measured against matched offenders going through the standard court process."
She said that one of the early graduates of the AODT is a man who had been dependent on drugs for more than 20 years. He has been clean for more than three years and is now part of a drug rehabilitation organisation helping others beat drug addiction and find a new lease on life.
"We're seeing many other success stories emerging from the AODT Court pilot and early signs are promising. However, given the length of time participants spend in the court, the small sample size to date, and the need to determine whether reductions in reoffending are sustainable once graduates leave the court, it is necessary to extend the pilot for a further three years," Adams said. "This will enable us to determine whether the court is the best way to achieve a long-lasting reduction in the harm associated with alcohol and drug abuse before we look at permanently establishing the model."
The program began in late 2012 in the Waitakere and Auckland District Courts.
Related stories:
District Courts land staff reinforcements after funding boost
NZ earmarks $2bn for law and order
Crown in breach of Treaty of Waitangi obligations, says tribunal