Lawyers specialising in corporate governance should look out for more engagement in these areas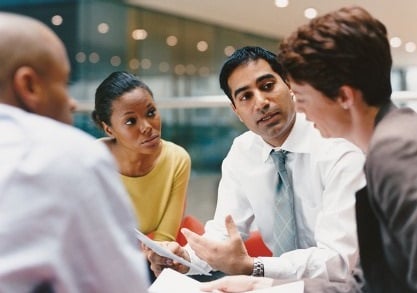 Chapman Tripp
has identified corporate governance trends in New Zealand for the year, predicting more engagement in a number of areas in its latest trends and insight
report
.
The top deal firm expects a boost in shareholder activism, a greater focus on director accountability, an increase in the professionalisation of directors, more boardroom diversity, and enhanced disclosure in 2017. More broadly, the firm expects more market participation over the next 20 years due to both economic and technical factors, said partner
Roger Wallis
.
New Zealand rarely sees shareholder activists, but the area is heating up, exemplified by the recent actions at Rakon and NPT, the firm said. Shareholder engagement is also likely to increase due to normalisation of hybrid meetings and more detailed key audit matters reporting prompting an increase in shareholder questions during these hybrid annual shareholder meetings.
Courts are also tipped to continue to scrutinise director failings. The Financial Markets Authority (FMA) has a particular focus on board conduct and an active enforcement policy that includes action through the courts. The body reaffirmed in the latest FMA Strategy Risk Outlook report in February that governance and culture leads among its seven priorities.
Chapman Tripp found that the average board size was 5.8 for the top 70 listed firms in New Zealand. It also said that 76% of boards had a majority of independent directors, while 21% had only independent directors. Among the top 40 issuers on the
NZX
, only two had a minority of independent directors. Among the top 75
NZX
issuers 77% had an independent chair. Among the top 30, 90% had independent chairs.
The firm also found a rise in discussion about boardroom diversity in the last five years and it expects improvements in this matter over the coming years. At the regulatory level, the NZX introduced in 2012 the Diversity Listing Rule, which compels issuers to provide a gender diversity report of its directors and officers. Similarly, the FMA suggested in 2014 in its Corporate Governance Guidelines that companies consider gender, ethnicity, cultural background, age, and specific relevant skills in recruiting directors. The new NZX Corporate Governance Code has also substantially sharpened diversity policies reporting.
Companies are required to report for 31 December 2017 balance sheets under the new NZX Corporate Governance Code, which was launched last month. The new code requires enhanced reporting in board independence, remuneration disclosure, and ESG (environmental, social, and governance) reporting.
Related stories:
Top firm elevates seven to senior associate
Leapin' lawyers! Top law consultant to hurl himself off of building for kids' charity