Ashurst advises on record-breaking capital raise for Aussie startup... Commercial property expert makes partner at Kensington Swan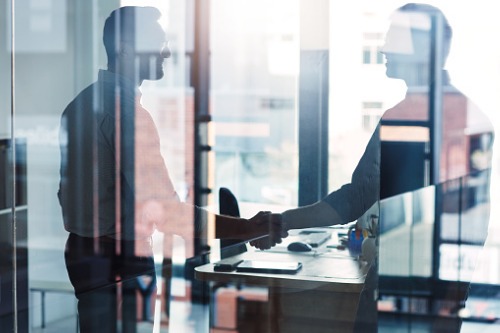 Cooley eyes Asia Pacific expansion with senior hire
International firm Cooley is hoping to open a new office in Singapore and has hired a senior partner to run it.
Corporate partner Ferish Patel has for now joined the firm's Hong Kong office but it is intended that he will run the future Singapore office which is subject to obtaining regulatory and other approvals.
Patel was previously with Gunderson Dettmer as head of the Singapore office and advises high-growth technology companies at all stages of their life cycle, including through exit.
He has more than 15 years of experience in all major Asia Pacific markets and is dual qualified in New York and Hong Kong. His career began in Simpson Thacher and he was also with Davis Polk.
Ashurst advises on record-breaking capital raise for Aussie startup
A team from Ashurst has advised Judo Bank on its $400 million capital raise, the largest private funding round for an Australian startup.
It was the third capital raise that the global law firm has assisted Judo with; and the offer was to existing shareholders and new institutional investors.
The Ashurst team was led by Stuart Dullard, with support from partner Sarah Dulhunty, senior associate Joanna Yoon and associate Callum Newson-Brown.
"Ashurst is delighted to have assisted Judo Bank once again. The investor demand has been outstanding and we look forward to seeing Judo establish itself as a serious competitor in the SME lending space," said Dullard.
Commercial property expert makes partner at Kensington Swan
Kensington Swan has announced the promotion of Michelle Hill to partner.
Hill is an expert in commercial property deals with two decades of experience, with particular focus on commercial leasing, development projects, and body corporate matters. She regularly advises a wide range of clients including multi-national corporations, developers, property investors, organisations with extensive leasing portfolios, and private clients.
In her new role, Hill joins partners Matthew Ockleston and Paula Ormandy in leading the Auckland property team, which has seen significant recent growth and is part of the firm's now six-partner strong national property practice.
"I'm delighted Michelle has joined the partnership," said Ockleston. "She has built an impressive reputation and thoroughly deserves this professional recognition. Michelle will be a huge asset in helping to lead our growing property team in Auckland. Her expertise in leasing and unit titles, and her ability to work closely with clients on a wide range of complex property matters, makes her a huge asset to Kensington Swan and our clients."
"We're delighted to announce another promotion to partner this year," said Charles Spillane, chief executive officer at Kensington Swan. "Michelle has recognised expertise and has proven her ability to develop trusted client relationships. This promotion is further demonstration of the leading property practice that the firm now has."
Hill is the firm's fifth new partner this year and brings its number of (all full-equity) female partners to 12.