Social platform TikTok hires K&L Gates to help with public policy… Australian team wins international arbitration contest…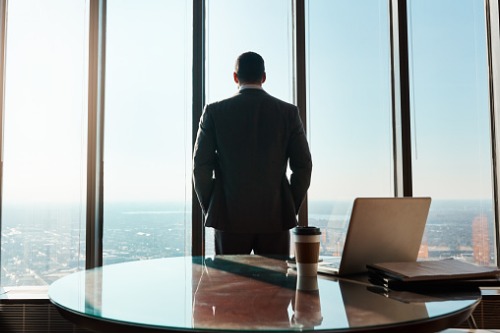 Clyde & Co hires NRF practice head for Australian team
Leading maritime, commodities and transport lawyer, Ernie van Buuren will join Clyde & Co in Australia in December.
He joins from Norton Rose Fulbright where he was head of transport for Asia Pacific and head of shipping for Australia. His experience spans more than 25 years and includes advising on high profile shipping, maritime and aviation matters in the Asia Pacific region, including Australia, Fiji, New Caledonia, New Zealand and Papua New Guinea.
The qualified master mariner joins the global partnership as the transport sector shows growth potential in Australia and the wider region.
"Clyde & Co has made a big impression in the Australian market over the past five years. The growth trajectory of the firm, combined with its global reach and reputation in transport and marine, is very compelling," said Australia managing partner Michael Tooma.
Social platform TikTok hires K&L Gates to help with public policy
One of the fastest-growing firms in the social media space has selected K&L Gates to help shape its policies.
Chinese brand TikTok is quickly gaining favour among a mainly teenage user base and is keen to ensure that its policies including content moderation are robust enough to stand up to growing scrutiny of the social media industry.
According to techcrunch.com, the K&L Gates team includes a former chair of the US House Committee on Science and Technology, Gordon Bart; and government affairs counsellor Jeff Denham.
TikTok has been criticized previously for what is seen as inconsistent censorship of political content.
Australian team wins international arbitration contest
A team from Bond University Faculty of Law in Robina in Queensland has won a commercial arbitration writing competition co-sponsored by the University of Houston Law Center's Blakely Advocacy Institute.
The contest featured teams from 5 countries – Australia, Hong Kong, India, Iran, and the US – with students having the chance to complete the final step in the international commercial arbitration process, writing an enforceable award.
The judges were Chartered Institute of Arbitrators Fellows from the U.S., Canada, Mexico and England.
Bond's team comprised Martin Floro, Adam Rose (student coach), Benjamin Boggs, Portia Sharifi Savojbolaghi, and Renee Shike. The team's faculty coach was Louise Parsons.