QLS issues position statement on inappropriate behaviour… Are you putting in long-enough hours?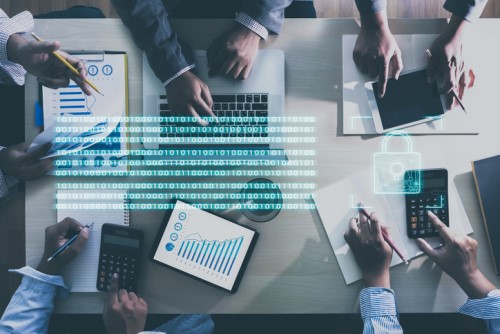 A subsidiary of the German arm of Clifford Chance has entered into a partnership to advance the development of an AI platform.
Clifford Chance Tech GmbH and German firm EVANA will work together to enhance EVANA's platform for corporate law and M&A transactions.
"Our technology partnership with EVANA provides us with the opportunity to team-up with a leading player in the application of artificial intelligence to document analysis and complex workflows. We believe this partnership will enable us to both further improve the efficiency of our operations and the services we offer to our clients," commented Sandra Thiel, Corporate Partner, Best Delivery Champion and Head of Innovation at Clifford Chance Deutschland LLP.
The partnership is part of the global firm's commitment to driving technology forward. It has formed a global tech group and has also established a tech academy.
QLS issues position statement on inappropriate behaviour
Queensland Law Society says that any form of sexual harassment, bullying, or discrimination within the legal profession requires considered and targeted responses.
The society has issued a position statement this month, setting out its expectations and commitments and will make a video of a recent livecast on the matter on November 28.
In the statement, QLS says that unacceptable, inexcusable, and unethical workplaces practices are "exacerbated by business cultures that are not receptive or open to recognising and dealing with these behaviours appropriately as they arise."
In 2019, the society plans to hold a symposium, develop an education program, and appoint members who can provide confidential guidance.
Are you putting in long-enough hours?
Young lawyers put in some long hours and a new survey reveals just how gruelling days can be for junior associates and trainees.
The poll by Legal Cheek asked 2,000 respondents what time they arrive and leave the office with Cleary Gottlieb having the latest average leaving time (10.01pm) with an average arrival of 9.38am making average days longer than 12 hours.
Kirkland & Ellis wasn't far behind with young lawyers arriving at 9.45am on average and leaving at 9.49pm.
Kennedys is among the global firms with the shortest average days, just under 10 hours with an average arrival time of 8.29am and average leaving time of 6.22pm.
The Legal Cheek report highlights the serious side of the long hours worked with many young lawyers feeling that they must prove themselves.
However, legal profession charity LawCare says too much time in the office leads to stress, weaker performance, and mistakes.
The full report is available at legalcheek.com.