Clifford Chance begins search for new COO… Baker & McKenzie moves closer to diversity mark… new Norton Rose Fulbright partner in Hong Kong… and lawyers call for environmental court….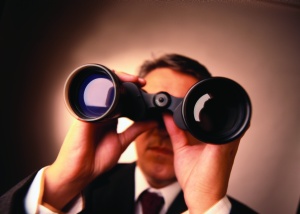 Clifford Chance COO to step down
Amanda Burton, the global COO of Clifford Chance will be leaving her role at the end of the year. The firm recently voted for governance changes with a smaller board structure and Burton was selected for one of the board roles. However she has decided that now is the right time to seek non-executive board roles. Clifford Chance will now begin the process of finding her successor.

Baker & McKenzie moves closer to diversity target
Baker & McKenzie has appointed Gillian Coyle as its HR Director, making a 50 per cent female board and moving the firm closer to its diversity target. The firm is aiming for females to represent 30 per cent of its equity partners although there is no set timescale to achieve it.

New Norton Rose Fulbright partner in Hong Kong
Norton Rose Fulbright has announced the appointment of Jonathan Silver as a shipping finance partner in its Hong Kong office. Silver joins from Hong Kong's Howse Williams Bowers but spent 10 years with Norton Rose Fulbright before that.

Lawyers call for environmental court
As the world's leaders gather in New York for the United Nations' Climate Change Summit lawyers are calling for a dedicated court to deal with environmental matters. The International Bar Association says that there should be a global legislative platform to deal with the human rights aspect of environmental disputes. A panel from the association, co-chaired by David Estrin of Canadian law firm Gowlings, want a new universal human right to live in a healthy and clean environment. Many countries already have this in their constitutions but the US and Australian are among those that do not. A new court, similar to the UN's International Court of Justice would give redress to those who contribute the least to climate change but are affected the most; often the poorest nations in the world.