International firm suspends co-chair over college admissions scandal… Dechert does denim; law firm adds jeans to dress policy…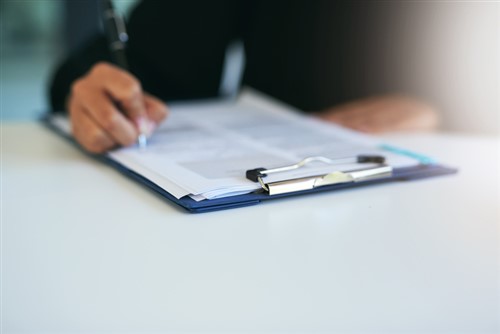 Many companies are not prepared for the greater risks they are facing according to a new survey.
Clyde & Co has published its Looking Glass report in association with professional network organisation Winmark, which reveals that while 78% of general counsel and 74% of board members say that the risk landscape over the past three years has become significantly more complex, most do not feel their firms are fully prepared.
Political and technological risk are considered the greatest threats by respondents.
Just 43% of GCs and 35% of board members believe their organisations are sufficiently prepared for the impact of rising political risk. And for technological risk, just 37% of GCs believe their companies are prepared compared to 60% of board members.
"Businesses today are having to adapt to a 21st century risk environment, in which traditional risks such as political and property risks are being compounded by new and fast developing risks such as cyber, climate change and reputation," said Simon Konsta, senior partner at Clyde & Co. "How businesses respond to this environment is one of the most pressing issues facing boards today. As this year's report demonstrates, the GC has a leading role to play in helping the board navigate the challenges and futureproof the business."
Four fifths (78%) of GCs and board members (79%) think that data breaches were the greatest technological threat, with cyber-attacks almost level (75% of GCs and 79% of board members). But preparedness here is a concern with more than half of GCs (56%) and board members (64%) feel unprepared to deal with cyber-attacks and 42% of both groups feel unprepared to handle data breaches.
International firm suspends co-chair over college admissions scandal
US-headquartered firm Willkie Farr & Gallagher has suspended its co-chair amid allegations of a conspiracy to fraudulently obtain places at top US colleges.
Dozens of people are allegedly involves according to documents released by the US District Attorney's Office for the District of Massachusetts.
The law firm, which has offices in Europe as well as the US, has confirmed that its co-chair Gordon Caplan is one of those charged but notes that it is a personal matter which does not affect the firm or its clients.
Caplan has been placed on leave of absence and will not be involved in the management of the firm.
Dechert does denim; law firm adds jeans to dress policy
Lawyers working for international firm Dechert will be able to wear jeans as part of a relaxed dress policy.
The firm says the move is in line with the usual practice of its clients and as such, when in meetings or court proceedings business attire will continue to be expected.
Dechert already has a casual dress policy but the update reflects a more general move in workplaces to allow for individuality and comfort.