K3 Legal explains the role of guardian consent in children travelling overseas, and what happens when two guardians disagree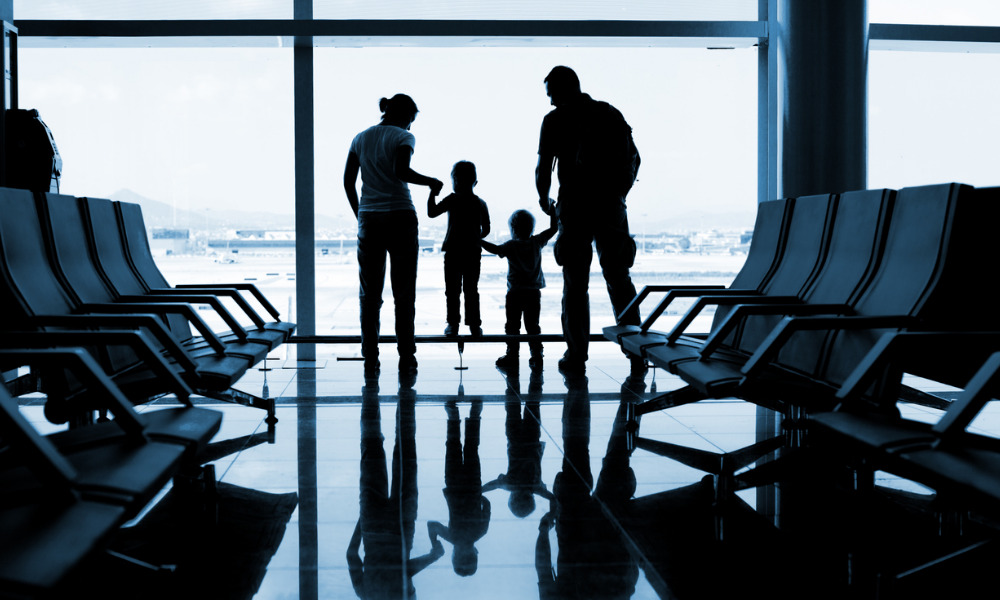 This article was produced in partnership with K3 Legal
International travel is re-establishing itself as the norm around the world. New Zealanders can now travel overseas and return without undergoing managed isolation and without needing to be vaccinated. With more families planning overseas travel, we may see a spike in disputes between guardians about whether a child should travel, or even relocate, overseas.
Deciding whether or not a child should travel, either domestically or internationally, is a guardianship matter that requires the consent of both parents or guardians (guardians).
When guardians cannot agree, one party can apply for a guardianship direction from the court under section 46R of the Care of Children Act 2004 (COCA).
The general legal framework
The COCA specifies that guardians are to have the primary responsibility of their child's care and development. This is to be facilitated by ongoing consultation and co-operation between guardians. Where a child lives is a matter to be determined by their guardians (s16(1)(c) and (2)(b)). Whether a child travels to is also a guardianship issue.
In the event that one guardian does not consent to the child's relocation or travel, a guardianship direction can be sought from the court under s46R of the COCA.
These applications can also be made where there is a dispute about the child attending an overseas holiday with one parent.
It is anticipated that for the most part, parents would agree on travel as long as there are safety measures in place to ensure they return with the child. These safety measures may include being provided with a full itinerary of the travel, scheduled Zoom catch-ups, and / or the payment of a bond. The risk of the child not returning to New Zealand is considerably less if the overseas destination is party to the Hague Convention on International Child Abduction. It is expected that if one guardian provides sufficient and satisfactory assurance of the child's return to New Zealand from overseas travel, then the other guardian will not unreasonably withhold consent. Whether the travel is in the child's best interests should be at the forefront of the guardians' minds when deciding whether to give consent or not.
If a guardian becomes aware of travel plans concerning their child that were made without their consent there may be grounds to oppose travel. Those grounds may relate to the child's safety, in which case the guardian can apply to the court on a without-notice basis to prevent the travel.
In determining whether a child should travel or relocate, the court will consider the following factors:
The general principles under sections 4, 5 and 6 of the COCA. The child's welfare and best interests are the court's first and paramount consideration.
Holidays are fun and offer excitement for children. They also provide opportunities to expand their cultural horizons and experiences.
Although the holiday may disrupt the contact and care arrangements for one parent, the courts are willing to make orders to ensure that lost contact is made up by extra contact sessions/entitlement following the child's return.
Overseas holidays may be for the purpose of visiting relatives, this is usually considered to be beneficial for the children to establish and maintain relationships with their wider family.
If guardians wish to take a child overseas for a holiday during the end-of-year school holidays and/or the Christmas break, it is a good idea to start discussing travel arrangements as soon as possible. This is particularly important if the intended travel is international. Greater detail is required to be provided to the other guardian as to the travel itinerary (flights and accommodation), and safety measures and assurances need to be implemented for the child's return. There are significant delays in the courts to resolve disputes, so being organised has its advantages.
Effects of the COVID-19 pandemic
In light of the COVID-19 pandemic, guardians who may ordinarily consent to the child's travel may no longer do so due to safety concerns. The safety concerns may either relate to the fact that the child remains unvaccinated or because one parent remains concerned about the risk of infection, regardless of the child's vaccination status.
However, with international travel opening up and COVID-19 becoming less of a concern, this issue may become less weighty.
Given the limited opportunity to travel in the last few years, the courts are yet to deal on a large scale with this issue of travelling children in the COVID-19 era. However, a few matters have arisen which have seen the courts decline to grant the application for the child to travel. These cases highlighted that the child's safety is paramount.
Harriet Krebs, Associate, K3 Legal
Harriet Krebs works predominantly in criminal litigation and family law, with an interest in environmental matters. As a PAL1 Legal aid provider, Harriet is quickly growing her legal criminal list of accomplishments. Harriet has been the junior in a murder trial, which resulted in a not guilty verdict. She has also twice appeared in the Court of Appeal as a junior. Within Harriet's family law remit, under experienced family law expert Toni Brown, Harriet has experience in mediations, including relating to relationship property and maintenance, and childcare arrangements. She has also been involved in an extensive multi-jurisdiction relationship property case extending to the USA, and across both the Family and High Courts in New Zealand. Following her graduation from Otago University, Harriet interned at Blackstone Chambers. She has also assisted in some high profile New Zealand criminal cases, including assisting with research for Teina Pora legal team.
Rebecca Ong, Solicitor, K3 Legal
Rebecca holds a Bachelor of Laws, first class honours from the University of Otago.
Rebecca is currently specialising in family law. Prior to K3 Legal, she worked in a general practice firm, with a focus on employment and family matters, while also attending to immigration, trusts, wills, companies, civil matters. Rebecca is fluent in English and Mandarin.