A key focus of the new chief will be evaluation and possible expansion of specialist court pilots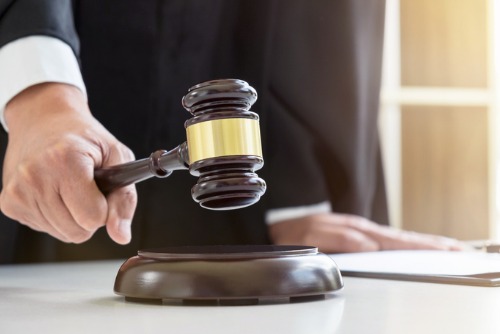 Judge Heemi Taumaunu has been named the chief judge of the District Court, Attorney-General David Parker has announced.
The new chief judge succeeds, justice Jan-Marie Doogue, who was appointed to the High Court in July.
Of Ngāti Pōrou and Ngāi Tahu descent and based Auckland, Taumaunu developed and presided over the first Rangatahi Court in Gisborne in 2008. He has also encouraged other judges to establish marae-based youth courts. His work has been internationally recognised.
Part of the District Court bench since 2004, he also sits in Rangatahi Courts at Auckland and Waitakere. He is also part of the Court Martial, appointed as judge in 2012 and as deputy judge advocate-general and deputy chief judge in 2018.
The new chief judge said that he intends to step aside after eight years. "I want to make that clear from the outset, because I consider after a term of that length the court would benefit from fresh leadership," he said.
Parker said that he considers access to justice and further development of specialist court pilots to be key priorities of the District Court. A key focus of the new chief judge will be the ongoing evaluation and appropriate expansion of court pilots, he said.
These specialist courts include the Rangatahi Courts and Pasifika Courts, the Alcohol and Other Drug Treatment Court, the Sexual Violence Court, the Family Violence Court, the New Beginnings and Special Circumstances Courts, and the Matariki Court.
"The civil jurisdiction of the District Court has decreased to, largely, default and summary judgements. The reasons are complex but changes to District Court rules and processes are expected to be needed to reinvigorate this important function to enable more New Zealanders to cost-effectively resolve their disputes," Parker said.
The New Zealand Bar Association has welcomed the appointment. President Kate Davenport QC said that Taumaunu is known as warm, humble, and caring. These qualities will enhance his leadership of the District Court, which is Australasia's largest court, she said.
"Judge Taumaunu is well placed to further the court's work in ensuring access to justice and improving its ability to meet the challenging environment in which it operates. This includes further development of specialist and therapeutic courts, as well as improving the court's operations in its civil jurisdiction," Davenport said. "The NZBA has no doubt that it will flourish and continue to be a Court for all New Zealanders under the guidance and vision of the new chief judge."