Chapman Tripp has announced the appointment of a new special counsel, along with six new senior associates, across its Auckland, Wellington and Christchurch offices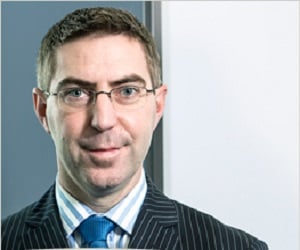 Chapman Tripp
has announced the appointment of a special counsel and six senior associates across its Auckland, Wellington and Christchurch offices.
Special counsel
Geoff Carter has been appointed as a special counsel in the Christchurch office.
Carter has been with the firm since 1999 and has worked in both the Wellington and Christchurch offices. He is a commercial litigator, with particular expertise in employment and fisheries law.
His past experience includes advising the commercial fishing industry in policy, regulatory and compliance issues and litigation, including acting for the industry in the kahawai, Hector's dolphins, New Zealand sea lion and seamounts judicial review proceedings and appeals.
Carter is the firm's fourth special counsel.
Senior associates
Chapman Tripp's new senior associates are:
Auckland
Adrien Hunter: Corporate
Hunter specialises in equity capital markets, M&A and corporate law. He assists clients on all aspects of capital raisings, M&A deals, takeovers and strategic investments.
Te Aopare Dewes: Corporate
Dewes specialises in corporate and commercial law, particularly structuring and general commercial advice for iwi entities, Māori businesses and private equity clients. She is from Ngāti Porou and Ngāti Rangitihi, is a fluent speaker of Te Reo Māori and is a member of our Māori Legal Group, Te Waka Ture.
Hamish Bolland: Construction and Major Projects
Bolland will join Chapman Tripp in July from Allen & Overy in Dubai. He has worked on major construction projects, both within New Zealand and around the world, in a variety of sectors including infrastructure, energy, oil and gas, commercial and residential.
Wellington
Anna Kraack: Litigation
Kraack specialises in civil litigation, with a focus on contract disputes, gas and energy, aquaculture, insurance and trusts.
Christchurch
Sarah Lester: Litigation
Lester specialises in construction, engineering and insurance across all forms of dispute resolution, including mediation, arbitration and litigation.
Emily Whiteside – Litigation

Whiteside
specialises in insurance-related and civil litigation. She advises insurer and insured clients on professional indemnity, statutory liability, public and products liability, and general liability matters.
All appointments are effective from 1 June.