Rabiah Khawaja discusses the legal case that taught her many valuable lessons about being a lawyer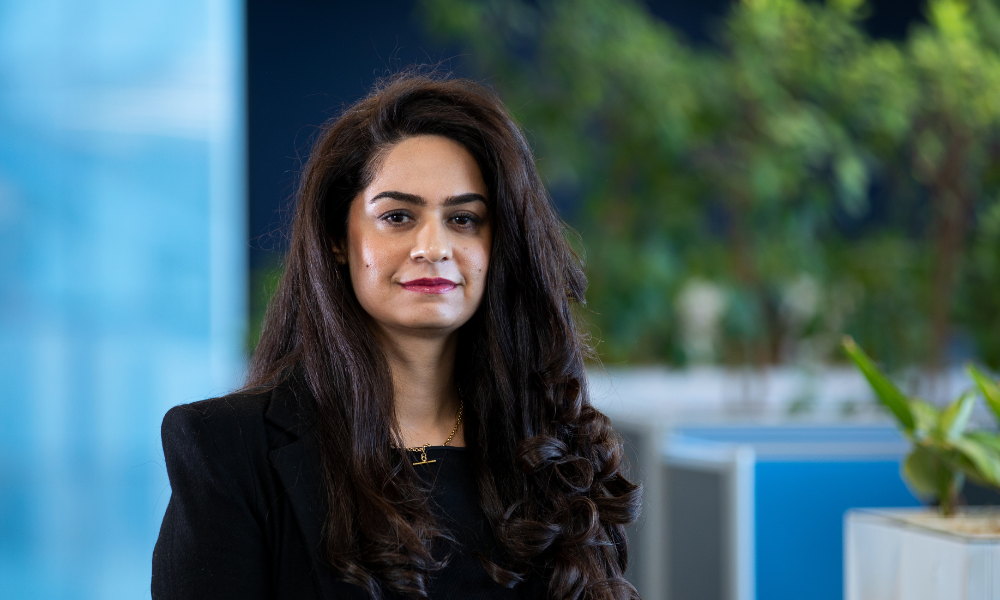 Being able to observe firsthand the challenge of navigating the immigration system was what drew Rabiah Khawaja, who used to be an MBIE immigration officer, to the law. Finding her niche in focusing on visa processes, she has since joined Cavell Leitch as senior associate and the new leader of the firm's immigration team.
In her new role, Khawaja takes point on a team consisting of associate Vienna Tse and immigration co-ordinator Bernice Janse van Rensburg. She brings in experience she gained from a seven-year stint with a migration firm in Melbourne.
In this interview, Khawaja tells NZ Lawyer about the case she learned many valuable lessons about being a lawyer from, paying attention to underlying mental health issues, and the current increase in humanitarian issues.
What made you choose a career in law, and what's your favourite part of the job?
I chose a career in law to provide assistance to those who are in need of it the most. I am a problem solver by nature and have always had a passion for social justice. Having worked with Immigration New Zealand previously, I witnessed firsthand how difficult it is for individuals to navigate the immigration system which prompted me to pursue a career in law. It has always been important to me that my work is valuable and aligns with my personal values. I want to ensure that I am able to make a meaningful contribution to someone's life and the organisation that I work for.
My favourite part of my job is my clients and assisting them during what can be a very difficult time. The immigration system in any country can be complex, and it brings me great joy when I am able to relieve some of the stress and anxiety that many clients go through whilst trying to sort out their affairs.
What has been your proudest accomplishment in the last year or so? What advice can you give fellow lawyers?
At the commencement of my career in Australia, I took on a Ministerial Intervention Request matter for a client who had an Australian citizen child and had been subjected to a significant amount of family violence. The matter was run on a low-bono basis, and subsequently a pro-bono basis and ran for over five years. After many years of struggle, we managed to secure a permanent visa for our client, and she can now safely reside in Australia with her son.
It was the same matter that taught me a number of valuable lessons, including that if you persevere and continue to advocate in a meaningful way, a positive outcome can be obtained. My advice to fellow lawyers would be to listen to understand, not to reply. Often firm and respectful dialogue with opposing departments or counsel can be more powerful than an adversarial approach. The majority of the time, the key to a positive outcome can often come down to the art of communication and developing a positive dialogue with the opposition so that they understand your client's position and the goal that you want to achieve.
What should the profession focus more on?
I believe the profession should focus more on mental health, both within the profession and in general with clients. Being a legal practitioner can be a stressful occupation and requires management of a number of emotions. Mental health issues are often underlying and do not boil to the surface until burnout occurs. Developing a positive work culture and awareness of mental health issues in the workplace can often be beneficial in maintaining your well-being.
I have worked with a number of clients who have underlying mental health issues that aren't picked up on or treated and it is usually the reason why they run into significant issues that prompt them to see a lawyer. Therefore, if there is more access to treatment and awareness around migrants and mental health issues (particularly upon settlement in New Zealand), many issues could be avoided and alleviated. Having more awareness around these issues will in turn help practitioners in dealing with clients effectively and in managing their own mental health. I always stick by the oxygen mark theory of life 'In order to help people, you must be both willing and able to help".
What are the challenges you expect in your practice, and in the business of law in general, going forward? What challenges are particularly pressing in the country's legal industry?
At the moment, the issue of migrant exploitation is a pressing issue in the migration sphere in New Zealand. Often exploitation occurs due to individuals being unaware of their rights and the regulations in a foreign country, which leads to them accepting and not questioning the situation they are in. The challenge is in providing access to justice for such individuals who are often reluctant and scared to seek advice, often due to the financial component of seeking legal advice. Therefore, having more pro bono services available and providing clinical legal education to communities and businesses would be beneficial in this respect.
Furthermore, I believe we are, and will continue to see, a significant rise in humanitarian issues in the years to come in light of what is happening in countries such as Afghanistan, Ukraine, and Syria. This humanitarian crisis calls for a global response from all countries to provide a safe haven for those who have been forced to flee their home countries, cross borders, and seek safety and refuge in countries completely unknown to them.
What are you looking forward to the most in the coming year?
After ten years in Australia, I am looking forward to being back in my hometown of Christchurch and spending time with family and friends where I grew up. I am also excited about my new role with Cavell Leitch as a senior associate and leading the immigration team. I look forward to diving into the world of New Zealand immigration law, and the many initiatives we have in the works at Cavell Leitch.
If you had to defend a fictional antagonist/villain in court, who would you pick, and why?
I would like to defend the Joker. The reason for this is because based on his background, he may not have been an inherently bad human being, and it was more that the circumstances that he went through made his character turn villainous. So, I would want to assist him both in getting the help he needed with his untreated mental health issues and at least try to lead him toward the path of restorative justice.