Four Slater and Gordon lawyers achieve specialist accreditation… Law Society issues guidance for no-deal Brexit…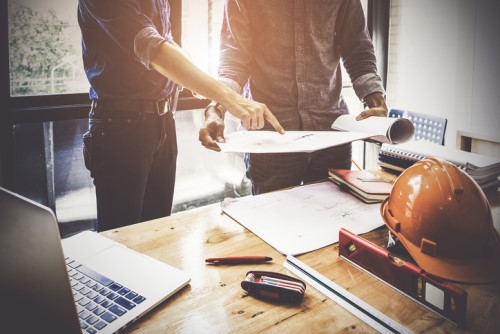 Clayton Utz and Gadens have both announced construction partner hires.
At Gadens, Daniel Middleton breaks a ten-year run at Baker McKenzie to join the national firm's property team. He was previously with legacy Blake Dawson (now Ashurst) and started his career at Simpson Grierson in New Zealand and legacy Lawrence Graham (now Wragge Lawrence Graham) in the UK.
Middleton's clients include developers, owners, contractors, suppliers, tenants and public sector entities including State owned corporations and universities.
Meanwhile at Clayton Utz, Graham Read joins as partner in the construction and major projects practice. He began his career in private practice and has worked at large firms as well as in-house in general counsel roles with NSW State government.
Read works with both public and private sector clients, with a particularly strong track record advising NSW and Commonwealth government clients.
Four Slater and Gordon lawyers achieve specialist accreditation
Four NSW lawyers at Slater and Gordon have achieved their accredited specialist qualifications.
Newcastle public liability lawyer Ashley Davey, Penrith police compensation lawyer Erin Sellarsand workers' compensation
lawyers Maria Elphick (Penrith) and Joel Redman (Liverpool) have recently reached specialist status.
Their achievements bring the firm's total accredited specialists to 44 across Australia including 20 in NSW.
Law Society issues guidance for no-deal Brexit
With the Brexit process far from stable, the Law Society of England & Wales has issued the first of four guidance papers to help lawyers take steps to mitigate some of the risks of a no-deal scenario.
"Law cuts through every area of life – family, data, disputes between businesses – and of course we export more in professional services than we import," said Law Society president Christina Blacklaws.
Among the areas of highest concern is disputes, as unlike some other areas of law there are no international conventions which may result in some matters being determined under old conventions from almost 100 years ago.
"Furthermore, it's not clear, for example, what will happen with ongoing cases if we exit the EU without a deal," added Blacklaws. Our presumption is that as there is no reciprocity and no agreement on on-going cases, even the judgments from these cases are not enforceable under the reciprocal EU rules.
A no-deal could mean parallel cases being taken up in multiple jurisdictions, requiring multiple legal teams.
"This will push the cost of litigation beyond the reach of many small and medium-sized businesses," Blacklaws warned.