MinterEllison advises QANTM on merger of equals… Clients are not your only obligation regulator warns lawyers…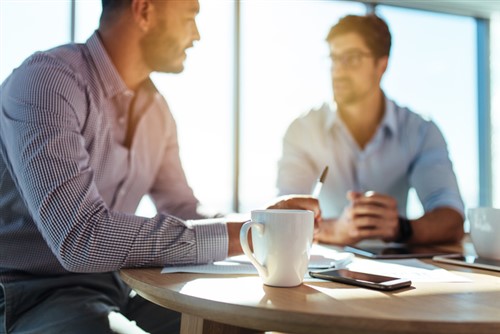 Modern general counsel place more value on their management skills than their legal prowess.
That's according to a new study of 34,000 general counsel in the US, based on analysis of LinkedIn, job listings, and compensation surveys.
The survey by contract review automation firm LawGeex and the Association of Corporate Counsel (ACC) found that management skills are the top skill listed in GC LinkedIn profiles, cited by 53% of all GCs as a core skill on their LinkedIn profile, followed by litigation (47%), corporate law (41%) and legal writing (35%).
Looking at 100 job ads for general counsel, the word 'business' is used 306 times, beating 'compliance' (257 mentions) into second place. Phrases indicating traditional legal expertise are used less often – 'agreements' (113), 'risk' (107), 'contract' (67), and 'drafting' (57).
The analysis also revealed that women make up 31% of GCs and their male counterparts are paid 39% more on average.
The study also reveals the path to become a GC, in the Fortune 500 revealing that 70% of those taking the top legal jobs have an in-house legal background, rather than arriving from a law firm.
"The GC, already the highest paid and most-senior role in the legal profession, has in recent years become as influential as the CFO and other senior leaders in the boardroom," said ACC President and CEO, Veta T. Richardson. "With a role encompassing everything from strategic leadership, and management, to negotiating on regulation in major growth industries, the modern GC is realizing an almost limitless
opportunity to imprint their experiences and knowledge in a new phase of corporate America."
MinterEllison advises QANTM on merger of equals
A team from MinterEllis has acted for QANTM Intellectual Property Limited on its 'merger of equals' with Xenith IP Group Limited by scheme of arrangement.
"We worked with the QANTM team to deliver on their goal to merge with a strategically and culturally aligned group of intellectual property services businesses and create an IP market leader in Australia," said Nick Broome, MinterEllison's lead Partner. "The merger of two complementary ASX listed intellectual property firms will create shareholder value for both sets of shareholders."
Broome was supported by Geoff Carter (Partner), Sudharshan Senathirajah (Special Counsel), Keith Tan (Special Counsel), Tom Faulls (Senior Associate), Mark Simkiss (Lawyer) and Isobel Conroy-Ryan (Lawyer).
Clients are not your only obligation regulator warns lawyers
Lawyers have been warned about becoming 'hired guns' for clients and ignoring their obligations of integrity and upholding the rule of law.
The UK's Solicitors Regulation Authority says that lawyers should not simply carry out the instructions of their clients when engaged in litigation.
"Maintaining the correct balance between duties is not simple and all matters must be decided on the facts. Solicitors should of course advance their clients' cases, but they are not 'hired guns' whose only duty is to that client," said SRA chief executive Paul Philip.
Philip added that they also owe duties to the courts, third parties and to the public interest.