Herbert Smith Freehills adds energy team in Milan… Prestigious new location for Cooley…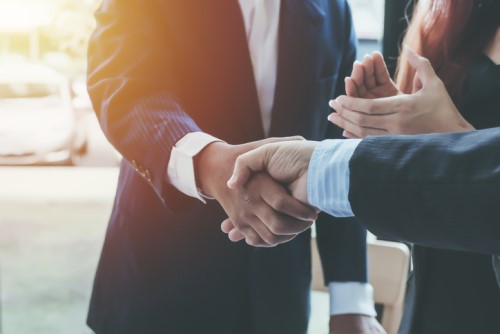 Baker McKenzie appointment reflects firm's transition
The transition of Baker McKenzie from a global law firm to a broader operation that meets clients' demand for services, has been reflected by a senior appointment.
David Cambria, who joined as Global Director of Legal Operations in June last year has been named as the firm's first Chief Services Officer.
Cambria has led the Services Division's growth across five key areas: Business Management, Pricing Strategy, Legal Project Management, Alternative Legal Services, and Service Design.
"David joining Baker McKenzie last June represented a significant milestone for our Firm, and his new appointment to Chief Services Officer reflects the strategic importance of the Services function, which underpins our efforts to transform our operating model and how we serve our clients," said the firm's COO Jason Marty.
The firm says that clients are looking for more than just legal advice and that Cambria and the team are well placed to meet these growing needs.
Herbert Smith Freehills adds energy team in Milan
A team from Paul Hastings, including its EU Energy & Infrastructure practice chair, has joined Herbert Smith Freehills in Milan.
Partners Lorenzo Parola and Francesca Morra have made the switch along with four associates to join HSF's practice in the second-largest energy market in Europe.
Parola is ranked as the No. 1 Energy, Infrastructure and M&A lawyer in Italy by international directories while Morra is recognised as one of the leading regulatory lawyers in the Italian energy market.
"It was a natural decision for me as an energy lawyer at this stage in my career to join Herbert Smith Freehills," explained Parola. "HSF features the leading and global energy and infrastructure practice advising leading global industry clients in their most strategic transactions. Complementing global leading practices with local leading practices will set a model for international law firms wishing to succeed in the very competitive and highly sophisticated Italian legal services market."
Prestigious new location for Cooley
More than 200 employees at international firm Cooley will be relocating to a prestigious new location in London.
The 22 Bishopsgate offices totalling 75,000 square feet, will occupy 3 floors of the new building, which will feature the UK capital's highest free public viewing gallery and its largest cycle park.
Lawyers working in the new office from late 2020 will also be able to enjoy the building's art gallery, fresh food market, innovation hub, business club, gym, meditation retreat and spa.
"We set out to make a positive impact in London, and the journey since launch has been inspiring," said Justin Stock, managing partner of Cooley's London office. "Our talented team and unique culture have ensured our success to date. Moving to this flexible, collaborative and cutting-edge new space offers us every opportunity to grow and build further."