Singapore AI startup gets global firm's backing… NDA use must be balanced says prominent employment lawyer…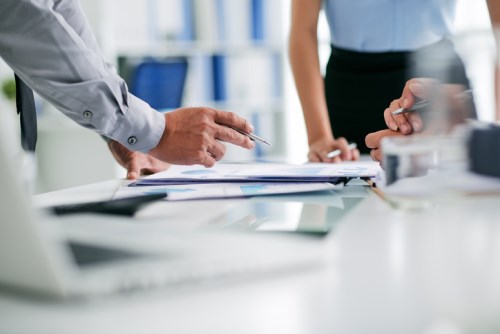 Australian partner takes role in new HFW innovation committee
HFW has formed an Innovation Committee to identify potential business and service improvements.
It brings together representatives from across the firm's global reach including lawyers and business services professionals. Improvements identified by the committee will be submitted to the firm's management board.
"Innovation is a real buzzword across the industry at the moment, but it is very easy to get carried away by new technologies without stopping to think about what you're trying to achieve," said managing partner Jeremy Shebson. "We are very clear in our approach in only focusing on innovation that will deliver meaningful benefits to our clients and to us as a business."
London-based partner Brian Perrott has been appointed as the firm's first Innovation Partner while Australian partner Matthew Blycha has been appointed Deputy Innovation Partner.
"This isn't just about technology or transformational change – it's about fresh and different thinking that makes a positive difference," explained Perrott. "The response and enthusiasm from people across the firm has been amazing. We've set ourselves a target of submitting at least three projects for implementation within the next six months, and I'm excited about what we can achieve together."
Singapore AI startup gets global firm's backing
Create+65 Innovators, Clifford Chance's first startup initiative in Asia Pacific has selected a Singapore-based AI firm as its winner.
TAIGER will now gain its first entry into the legal tech space having mostly worked with financial services companies. Its AI technology will be used in analytics, document drafting, and other functions.
The firm was chosen by a panel including Clifford Chance's global head of innovation Bas Boris Visser; Jeroen Plink, the CEO of Clifford Chance Applied Solutions; and Singapore managing partner Kai-Niklas Schneider.
"We recognise that the biggest challenge for legaltech start-ups is often getting product feedback from lawyers, so we will invite lawyers to participate in a series of product workshops with the other Create+65 Innovators finalist," said Laura Collins Scott, Innovation Lead for Create+65.
NDA use must be balanced says prominent employment lawyer
In the wake of the #metoo allegations, the use of non-disclosure agreements has been debated an event in London.
The chair of the Law Society of England & Wales' employment law committee, Max Winthrop; and Zelda Perkins, one of the whistleblowers in the Harvey Weinstein case, debated the matter.
Ms. Perkins said that lawyers must ensure they are on the right side of ethics when drafting confidentiality clauses.
"We must remember that there is a disparity of power between a claimant and their employer. Even if well-advised, claimants are automatically in a position of weakness," she said.
Mr Winthrop said that there are times that such agreements are appropriate and in the interests of both employer and claimant."
"However, the boundaries of these agreements must be made clear to clients and to claimants - in particular, they cannot prevent the reporting of criminal behaviour," he added.