New global head of tax at Baker McKenzie… Solicitors training changes generally good says SRA…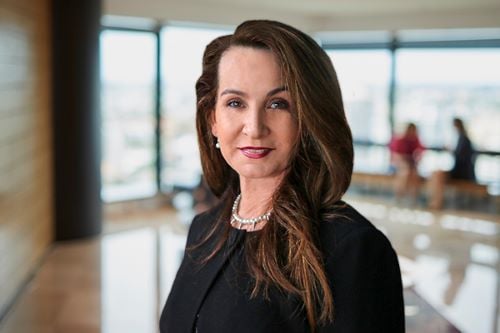 Australian firm launches new infrastructure consulting arm
MinterEllison has launched a new Infrastructure Consulting business.
In what it sees as a disruptive move, the new arm of the business will provide combined service offerings on matters throughout the infrastructure project lifecycle, including in relation to technical, commercial, financial, legal and transaction/project management.
It will be led by new partner appointment Kay Salvair Smith who has a non-legal background.
"We're responding to our clients' changing needs," Ms Salvair Smith said. "With continued government and private sector investment in complex infrastructure projects, we're seeing a rise in the number projects needing external support and integrated strategic services.
MinterEllison has also hired another non-legal partner, Donna Worthington, who will work alongside partner Rahoul Chowdry, the firm's Financial Services Industry Leader, to help the firm's clients navigate the world of governance, regulation and risk.
The two appointments take the firm's consulting partner total to eight.
New global head of tax at Baker McKenzie
Baker McKenzie has appointed Amsterdam-based partner Antonio Russo as chair of its global tax practice group, succeeding Simone Musa, whose term as chair recently concluded.
Russo has more than 20 years of extensive experience in tax planning, structuring and restructuring engagements, and has performed Transfer Pricing studies for clients in numerous industries.
Solicitors training changes generally good says SRA
Changes to the way the ongoing training and development of solicitors in the UK appears to be working well.
The Solicitors Regulation Authority says that the Continuing Competence requirements introduced in 2016 have meant an increase in the amount of learning and support offered to solicitors by 40% of firms; around half said the amount was unchanged; 9% said it has decreased.
"Keeping up to date is a fundamental part of how solicitors ensure they are delivering a good quality of service to their clients," said Paul Philip, SRA Chief Executive. "It's good to hear that law firms are saying they keeping better tabs on their training needs, and that the new approach has given them more room to address skills gaps."
The new approach is seen as more flexible and able to adapt to individual needs and specialisms and firms also reported lower costs.
However, some solicitors claim it is difficult to make time to reflect, identify and address their learning and development needs.