Fourteen new Queen's Counsel have been appointed this year, including a promising number of women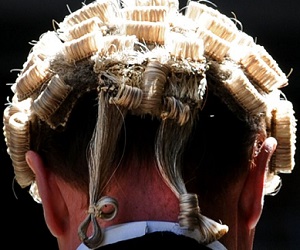 Fourteen lawyers have been appointed Queen's Counsel this year, according to Attorney-General Christopher Finlayson QC.
The newly appointed silks are:
Auckland
: Russell Bartlett, Stephen Bonnar, Paul David, Marie Dyhrberg, Antonia Fisher, Paul Rishworth, Paul Wicks
Christchurch
: Prudence Steven, Peter Whiteside
Dunedin
: Anita Chan
Wellington
: David Laurenson, Matthew McClelland, Matthew Palmer, Paul Radich.
Finlayson says he's pleased to note that a third of the appointments are women.
"I am aware there are very talented women in the profession who remain reticent about putting their names forward and I hope to see increasing numbers represented in the future," he says.
Finlayson also makes a special comment around the appointment of Paul Rishworth, who has been appointed under the Royal prerogative in recognition of his "extraordinary contribution to the law".
"This follows last year's appointment of his colleague Peter Watts QC and confirms the
University of Auckland
's reputation as a centre of excellence for public law."
Information on the new QC's:
Anita Chan
graduated from the
University of Otago
in 1984, before joining various Dunedin law firms working in criminal, civil and family law and tribunals. She joined Barristers Chambers in late 1997, later moving to
Princes Chambers
where she is currently practicing. She is Vice President of the International Academy of Matrimonial Lawyers and is a former chair of the NZ Law Society Family Law Section. She specialises in complex child and financial family law cases, often with an international aspect.
Antonia Fisher
graduated LLB in 1982 and worked at two law firms before joining Brandon Brookfield as an Associate, and was made a partner in 1990, specialising in family law and medical law. She joined Barristers at Chancery in 2003 before moving to
O'Connell Street Barristers
in 2011, where she specialises in relationship property and medico-legal cases.
David Laurenson
graduated LLB/BCA from Victoria University in 1991. He worked in London as a paralegal from 1988 until 1990 before joining
Bell Gully
's litigation department in Wellington in late 1990. In mid-1993 he joined the Wellington Crown Solicitor's office prosecuting jury trials in the District and High Courts and appeals in the Court of Appeal, including prosecutions on behalf of government departments. He returned to
Bell Gully
in 1996 until joining
Capital Chambers
as a Barrister in 1999. In late November 2002 he joined
Thomas More Chambers
. He acted for the Crown Law Department of the Kingdom of Tonga in 2009, prosecuting sedition/conspiracy charges against five members of Parliament arising out of the 2006 riots. He specialises in civil/commercial litigation.
Marie Dyhrberg
graduated LLB in 1981 from University of Auckland. She worked as a staff solicitor in various firms before joining the independent bar in 1990, specialising in criminal jury trial and appellate work. In 2005 she was appointed a Senior Magistrate in the
Magistrate's Court of Pitcairn
,
Henderson, Dulcie and Oneo Islands
. She is a member of the Criminal Bar Association of NZ (a founding member from 1984) and convener of the Criminal Law Committee of the Auckland District Law Society from 2012 to present, and specialises as a senior defence counsel in complex criminal trials.
Matthew McClelland
graduated LLB (Hons) from Canterbury University. He worked in various law firms from 1976 until 1981, when he joined the Attorney-General's Chambers in Hong Kong as Crown Counsel primarily prosecuting criminal matters in the District and High Courts, and appearing in the Court of Appeal. In 1987 he joined Kensington Swan where he was a partner. He joined
Harbour Chambers
as a Barrister Sole in 2003 working in the areas of professional discipline, health law, defamation/media and resource management.
Matthew Palmer
graduated LLB (Hons) from Victoria University, LLM at Yale Law School and JSD (Doctor of Laws) from Yale in 1994. He joined Treasury in 1988 before moving to the
Ministry of Justice
as Deputy Secretary for Justice (Public Law) in 1995. He was Pro Vice Chancellor and Dean of Law at Victoria University from 2001 to mid-2006. He then joined the New Zealand Law Foundation as an International Research Fellow, researching and writing The Treaty of Waitangi in New Zealand's Law and Constitution, which won the Legal Research Foundation's J F Northey Award for best book published by a NZ-based author in 2008. He joined Crown Law as Deputy Solicitor-General (Public Law) from 2008 to 2012 before joining
Thorndon Chambers
as a barrister specialising in public law.
Paul David
graduated BA (Hons) in Modern and Medieval languages, Cambridge University; Diploma in Law, City University London, Bar Finals, Inns of Court School of Law and LLM from Cambridge University. He worked in various common law chambers in the United Kingdom doing civil and criminal work along with specialist maritime law matters before joining
Russell McVeagh
as a senior solicitor in 1990, became a partner in 1993. He joined
Wilson Harle
as a partner in 2002 before going to the independent bar in 2006 where he specialises in maritime, international trade and sports law.
Paul Radich
graduated LLB (Hons) from Victoria University in 1986. He worked for a number of Wellington law firms, becoming a partner. Prior to going to the independent bar in 2012 he was a partner and board member at Minter Ellison Rudd Watts. Currently a Barrister at
Clifton Chambers
, he specialises in public law advice and litigation for public bodies including government departments and Crown entities.
Paul Rishworth
joined the University of Auckland Faculty of Law in 1987. His research interests are in the fields of human rights and comparative constitutional law, and South Pacific legal studies. His work on the New Zealand Bill of Rights has been widely cited by peers, practitioners and judges. He has worked over the years as a consultant and advisor for government agencies and groups, including the Human Rights Commission, in New Zealand and overseas, on issues ranging from restrictions on hate speech to the autonomy of religious organisations to hire and ordain leaders. He was the Faculty Dean and the Head of the Department of Law 2005-2010. He remains involved in the litigation of civil rights issues in the higher courts and in community organisations.
Paul Wicks
graduated LLB from University of Auckland in 1994. He joined Princes Chambers as a Barrister Sole in 1994 before moving to
City Chambers
in 2003. His practice centres around his specialist areas of criminal and employment law.
Peter Whiteside
graduated from the
University of Canterbury
in 1971. He joined
Wynn Williams
in 1970 where he worked on a broad range of litigation in all New Zealand Courts, including three cases in the Privy Council. In March 2013 he joined the independent bar. Currently practising primarily in relation to earthquake claims and acting as an arbitrator and mediator, his areas of specialisation include real property disputes, company liquidations and receiverships, relationship property and lawyers' discipline issues.
Prudence Steven
graduated LLB (Hons) from University of Canterbury in 1992. She worked in various law firms from 1993 until becoming a partner in Goodman Steven Tavendale Reid in early 2002. She became a consultant to the firm in early 2008 before joining the independent bar in late 2008. She specialises in resource management and local government law.
Russell Bartlett
graduated LLB from Auckland University in 1975, following which he worked for various law firms prior to joining
Chapman Tripp
Sheffield, where he was made a partner in 1986. A founding partner at Ellis Gould in 1988, he joined
Shortland Chambers
as a Barrister sole in 2000. He specialises in Resource Management and other local government law.
Stephen Bonnar
is a graduate of Auckland University. He joined Meredith Connell, the Auckland Crown Solicitor's Office in 1987. In 1992 he took up a position as a senior Crown prosecutor in the Crown Prosecution Services in London and in 1995 joined the Attorney-General's Chambers in the Cayman Islands. He rejoined Meredith Connell in 1997, and was appointed a partner in 2000. In July 2002 he joined 22
Lorne Barristers Chambers
. He specialises principally in criminal defence work, is a member of the Auckland Prosecution panel, and is also instructed in civil proceedings linked to criminal proceedings, including the proceeds of crime.