74% of APAC boards will prioritise cyber risk over the next two years, study finds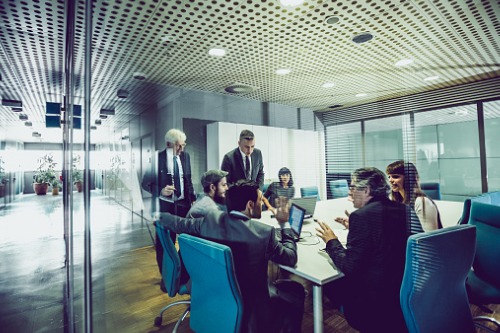 A new study by Clifford Chance has revealed that cyber risk, environmental risk, and legal or regulatory risk are the top concerns of business leaders in the Asia-Pacific region.
The study, conducted by The Economist intelligence unit, found that 74% of APAC boards will prioritise cyber risk over the next two years, while 52% will prioritise environmental risk, and 50% will prioritise legal or regulatory risk.
Of the 58 board members of APAC-headquartered companies surveyed, 42% said that they had taken preliminary steps to deal with the technological risks presented by the use of data and artificial intelligence. Respondents from the US and Europe were less confident, with 36% and 32%, respectively, saying the same.
The global firm said that APAC respondents were the most concerned about scandals arising from cyber risk or data protection.
"Confidence at board level in the risks posed by AI is only valuable to protect companies if reflected in concrete actions. The opportunities that AI pose are clear, but too often the risks are over-simplified and underestimated. As companies embrace innovation and deploy technologies to stay competitive, the ethical considerations, in addition to the legal requirements, need urgent consideration," said Dessislava Savova, Clifford Chance's data risk lead.
More than 90% of all respondents said that they understood their company's impact on climate change. APAC-based companies expressed the most confidence in this regard as compared with their counterparts in the US and Europe, and prioritised the regulatory requirements and reputational risk in relation to this issue.
"Climate change is one of the major concerns for society and business. Organisations that take limited steps in mitigation risk severe consequences: from reputational damage to litigation. Consequently, environmental impact is accelerating up the boardroom agenda with intensifying discussions and a willingness to accept accountability. Words are not enough – investment and action must follow," said Thomas Voland, climate change lead of Clifford Chance.
The global firm has noted a growing trend toward personal accountability, with 85% of APAC respondents saying that the increasing exposure to personal liability was not a barrier to joining boards as non-executive directors. This is remarkably higher than the global average of 63%.
"Board-level decision makers are now front-page news. Beyond traditional scrutiny focused on boards as a collective, we see increasing pressure to hold individual board members responsible where a company has found itself in front of angry shareholders, aggressive regulators and a finger-pointing," said Michelle Williams, Clifford Chance's people risk lead.
Results of the study also revealed a shift in corporate pressures, with environmental, social, and corporate governance issues increasing in importance across all regions. Focusing on financial risk has gone down from 75% in 2014 to 52% in 2019.
On the other hand, despite the volatile geo-political climate, political risk was prioritised by only 23% of respondents, although more than half expected it to become more important two years from now.
Data used in the survey was collected between July and September 2019. Two hundred board members of the world's biggest global corporates and financial services firms, with revenues of at least US$500m, responded to the survey.