Global firm promotes three across Australia... Lawyers see growth for litigation jobs, outsourcing...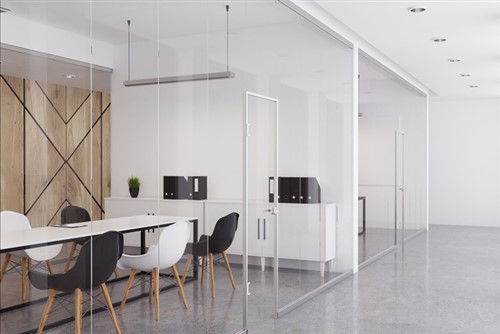 Ashurst has announced plans to open an office in Luxembourg following approval by the country's bar association.
The European country may be one of the region's smallest but it is an important financial centre and the new office will build on the firm's Luxembourg desk which opened in 2011.
The office will open in October and partner Isabelle Lentz, head of the firm's Luxembourg desk, will act as office managing partner.
"Over recent years, Luxembourg has secured its status as a key financial centre and as one of the frontrunners of preferred EU locations for transfer of business related to Brexit, that is only set to increase," she said. "I am really looking forward to capitalising on this by developing our presence in Luxembourg and enhancing our capability."
Luxembourg is the world's second largest investment fund centre by assets under management and is also a hub for financial institutions and fintech firms.
Global firm promotes three across Australia
There are three newly-promoted partners in Norton Rose Fulbright's Australian offices.
The banking & finance, corporate/M&A, and real estate teams in Sydney, Melbourne and Brisbane are boosted by the new additions to the partnership.
Sydney-based Kelly Davies focuses on the development, acquisition and financing of energy projects, and she has advised clients across all levels of the power sector including generators, producers, transmission and distribution network operators, retailers and regulators.
Andrew Fiskin is a fluent Mandarin speaker who has been working in NRF's Hong Kong office but will transfer his extensive experience in international M&A transactions to the firm's Melbourne office.
Meanwhile in Brisbane, Will Webster advises on acquisitions, disposals, leasing and development of properties by institutional investors, developers and government agencies.
"My partners and I are proud to have been able to bring through Kelly, Andrew and Will to the partnership. Each has made a strong case for promotion and display the industry knowledge and expertise that we work hard to develop in our future leaders," enthused Wayne Spanner, NRF managing partner in Australia.
Lawyers see growth for litigation jobs, outsourcing
Lawyers focusing on litigation will see the greatest job opportunities according to a survey of North American legal professionals.
But the Robert Half Recruitment poll shows there is also growing expectation that outsourcing to contract lawyers will increase.
Results for the US and Canada both show that the expectation among legal professionals is for the litigation practice area to be the top driver of job growth at their law firms or companies in the second half of 2018; 52% of US and 30% of Canadian lawyers said so.
Second place goes to general business or commercial law (12% US, 24% Canada) while third place is taken by real estate in the US (9%) and regulatory and compliance in Canada (15%).
Contract or project-based lawyers are set to see increased work too, especially in Canada. The poll found that 75% of Canadian lawyers think their firm plans to increase the use of contract lawyers in the next 12 months compared to just 1 in 7 in the US.