Capital markets boost for Latham... Big brands battle to trademark Zero just escalated...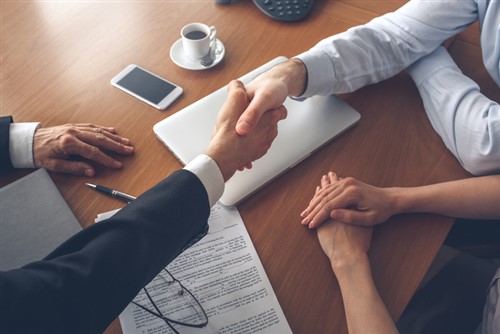 A team from Ashurst has advised Jemena Ltd. on its agreement with Senex Energy regarding a major gas pipeline project.
The Atlas Gas Processing Plant and Pipeline (AGPP) will connect Senex's new 'Atlas' gas field in the Surat Basin in south-east Queensland with Jemena's Darling Downs Pipeline and the Wallumbilla Gas Hub - the largest gas hub in Australia.
Jemena is investing around A$140 million in the project.
The Ashurst team was led by Resources and Utilities partner Paul Newman in Brisbane, assisted by Melbourne-based competition partner Justin Jones, senior associate Caroline Lindsey (Resources & Utilities); partner Mark Disney and counsel Laura van den Berg (Infrastructure); with counsel Trent Chugg (Global Loans).
"This is a significant transaction for Jemena and builds on its successful acquisition of the Darling Downs Pipeline in 2017. We are very pleased to be involved in these types of projects which result in the development of Australia's gas network and the servicing of the Australian domestic gas market," explained Newman.
Capital markets boost for Latham
Latham & Watkins has hired Mandy Wong and Daying Zhang as counsel in its Hong Kong capital markets team.
Their practices focus on debt and equity capital markets transactions advising issuers and underwriters on a wide range of corporate and securities law matters.
"They have been involved in a number of high profile capital markets transactions in the region and their contacts in Hong Kong and Greater China will further consolidate our leading capital markets practice in Asia," commented Hong Kong office managing partner Joseph Athanas.
Big brands battle to trademark Zero just escalated
Coca Cola believes that it should be granted a trademark for its Zero brand but a US federal Court of Appeals has just made a decade-old case live again.
In 2016, a US court ruled that Coca Cola had "acquired distinctiveness" in its use of the word 'zero' but a new challenge from Dr Pepper Snapple Group Inc. has resulted in the US Patent and Trademark Board's assessment being questioned.
The unanimous court decision ruled that the Board had not effectively assessed whether the use of 'zero' was too generic to be trademarked.
Dr Pepper Snapple subsidiary Royal Crown told Bloomberg that it doesn't object to Coca Cola registering trademarks for its products such as Coke Zero, but it must make it clear that it is not seeking exclusivity for the word 'zero'.
In many markets, Coca Cola has replaced the Zero range with 'No Sugar' instead but this has been resisted by consumers and retailers in Australia.