Global firm names Asia Pacific managing partner… Dentons appoints CEO for tech start-up accelerator…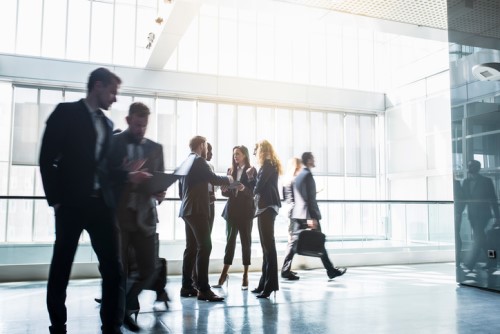 Ashurst stalwart to bow out after 35 years in Melbourne
The deputy chair of Ashurst is to retire from the firm she joined four decades ago.
Mary Padbury's time at what is now a global law firm began in 1981 at the legacy firm Blake & Riggall, and made partner a year after a four-way merger created Blake Dawson Waldron.
During the Blake Dawson years, and later under the Ashurst brand – the merger for which she led the negotiations - Padbury held various leadership roles in Australia and the UK, including chairman for three terms until 2013 when she was elected vice-chairman.
"I feel very fortunate to have had so many varied opportunities to serve our clients and the firm and work alongside so many wonderful colleagues in doing so. I am proud to be leaving a fully integrated and successful international firm capably led by our Chairman Ben Tidswell and Managing Partner Paul Jenkins," she said.
Ms. Padbury will remain at the firm until the end of April 2018 and will then focus on a non-executive director career. She already serves on several boards including Commonwealth Bank of Australia.
Paul Jenkins, Ashurst's global CEO paid tribute to one of the firm's stalwarts.
"Mary has been critical to our success as a firm. She was an instrumental leader in steering Blake Dawson through the merger with Ashurst, a merger that transformed the firm and the legal market. Her intellect, energy and strategic insight were integral to every stage of the process of becoming a fully financially integrated global firm. We have been very fortunate to have Mary as a leader of our firm for over 15 years and I am personally grateful for everything she has done for us," Jenkins said.
Global firm names Asia Pacific managing partner
Denise Jong will become Asia Pacific managing partner at global firm Reed Smith from 1st January 2018.
She trained with the firm in London, became partner in 1998, and is currently co-chair of the global corporate practice, and based in Hong Kong.
The firm created the regional managing partner role alongside counterparts in the Americas and Europe in August last year to allow for better geographic responsibilities. Jong succeeds Roger Parker who becomes special counsel to the firm.
"Reed Smith's practice in Asia has grown considerably over the past decade thanks to Roger's leadership and the commitment of our partners throughout the region to our shared vision. I look forward to continuing to grow the practice in line with the firm's business needs and using my experience of working in the region to ensure Reed Smith is able to best serve its clients", said Denise Jong.
Dentons appoints CEO for tech start-up accelerator
Dentons has appointed a CEO for its NextLaw Labs tech start-up accelerator.
Marie Bernard will head the Lab from her Berlin base, allowing Dan Jansen to focus on law-tech investment firm NextLaw Ventures; he is currently CEO of both and will continue to be a strategic adviser to the Lab.
"Dentons, through Nextlaw Labs and Nextlaw Ventures, is poised to take another step in challenging the status quo of the legal profession," commented Dentons Global Chairman Joe Andrew.
As part of its focus on the future business of law, Dentons launched NextLaw In-House Solutions last month as part of its NextLaw brand.