NRF sees growth in helping in-house teams be more business savvy… Baker McKenzie launches anti-counterfeiting solution…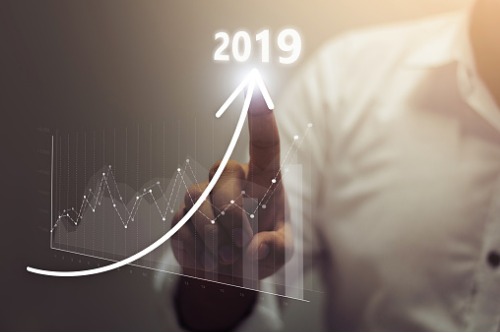 Ashurst sees average PEP jump 31% with Asia Pacific key to growth
Average profit per equity partner at Ashurst increased 31% in the year ended 30 April 2019.
The GBP £972,000 average PEP is one of the highlights of the global firm's annual financial results which show revenue up 14% to £641 million.
The Asia Pacific region has shown strong performance with double-digit growth in Australia while China and Hong Kong are showing "an excellent trajectory of growth."
The firm says results were also strong across Europe, Middle East, and US regions.
Projects & Real Estate and Strategic Advisory provided "standout growth" globally for the firm and there was also double-digit growth for the Finance, Funds and Restructuring division; and Corporate.
NRF sees growth in helping in-house teams be more business savvy
Norton Rose Fulbright has launched a new unit aimed at boosting the business acumen of in-house legal teams.
As part of the firm's NRF Transform business, the new legal operations consulting practice will advise in-house teams at major financial institutions and corporations on management and operational issues. It says that in-house teams have the potential to drive commercial value.
The firm has hired Stephanie Hamon who was previously managing director and head of external engagement, legal, at Barclays. She will drive the development of the practice which is initially UK-focused.
"A GC or legal team has two roles. First, advising on legal risks and opportunities. Second, supporting their company's wider objectives as a business partner. There are lots of advisors who help manage legal risk,
but very few who help with being an effective business partner. Through Legal Operations Consulting, supported by the wider NRF Transform program, Norton Rose Fulbright will now do both," Ms Hamon said.
Martin McCann, Norton Rose Fulbright's global head of business and global sponsor of NRF Transform added that the new practice will bring the firm closer to clients and enable it to better understand their most pressing concerns.
Baker McKenzie launches anti-counterfeiting solution
Clients of Baker McKenzie will now have access to a new solution to protect their products and supply chains from counterfeiting.
The global law firm has partnered with iTRACE Technologies to offer the solution which helps companies secure their products and supply chains from manufacturer to retail, providing control, security, and insight into the entire production process, regardless of their location. The software enables companies to secure each product itself - not just the packaging or label.
"Too often the conversation is focused on what technology law firms are deploying. But that is the wrong question," says Ben Allgrove, Chair of Baker McKenzie's global Intellectual Property and Technology practice and the Firm's global R&D Lead. "Instead, the focus needs to be on what issues our clients are trying to solve. The iTRACE partnership is a great example of Baker McKenzie working to solve one such issue in the brand enforcement space that requires more than just legal, and more than just tech."