PNG scholarship to help support students… Solicitors launch UK's first animal-protection focused firm...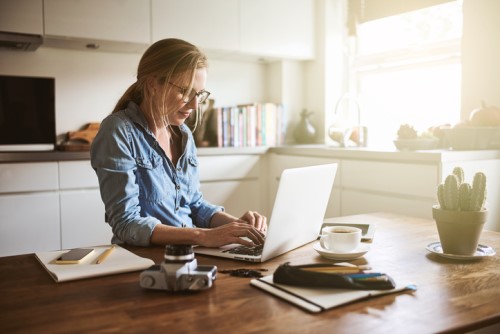 Ashurst has introduced a new end-to-end platform to support the firm's parents while on parental leave and beyond.
The platform provides information and resources for those on parental leave and working parents. It has been customized to include case studies and interviews with Ashurst working parents and to keep those on leave up to date with the firm's developments.
The 'Stay in Touch' platform was created by Circle In, which focuses on supporting working parents, and Ashurst is the first professional services firm to partner with the organization and the first to roll the platform out globally.
"Ashurst's vision is to create the best place to work for our people and to be the most progressive global law firm, and ensuring our workplace is diverse and inclusive is key to that. Working parents make up a large proportion of our firm so it is vital they are supported to develop and thrive here at Ashurst," said Paul Jenkins, Ashurst's Sydney-based global managing partner.
PNG scholarship to help support students
Norton Rose Fulbright has announced its PNG Legal Scholarship for the third consecutive year.
The scholarship supports students in their law studies with K10,000 in payments and reimbursements for major study costs and to reward high achievement in their final year.
"It has been fantastic to see support for this scholarship grow and to be able to support not just the two previous recipients, but also provide recognition of a number of highly commended applicants. The judges and I are looking forward to reviewing this year's submissions," commented
Karo Lelai, principal of Norton Rose Fulbright PNG, who is one of the judging committee.
Applications can be made up until 5.00pm Thursday, 28 March 2019. To be eligible, an individual must be a citizen of PNG, enrolled in an undergraduate degree with a major in law (eg, Bachelor of Laws, Bachelor of Arts (Laws), etc), have completed the first three years of full time study (or part time equivalent) in the degree, and be continuing these studies in 2019.
Solicitors launch UK's first animal-protection focused firm
A new law firm in the UK has claimed an industry first with its focus on animal protection.
Advocates for Animals was founded by solicitors David Thomas and Edie Bowles who have vast experience of animal protection law. The firm is supported by and works closely with the UK Centre for Animal Law of which Bowles is a trustee while Thomas is a former trustee.
The firm's clients include many animal charities and organisations and its areas of expertise include animal protection law and undercover investigations.