Former Hong Kong SFC exec joins Clifford Chance... Lawsuit questions Michael Jackson vocals...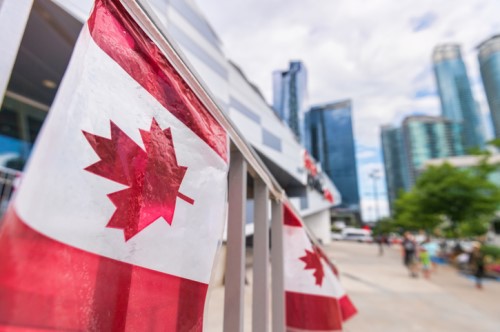 A proposal by ASX-listed Boart Longyear Limited (BLY) to re-domicile to Canada has been established with help from a team from Ashurst in Sydney.
The proposal is for a newly-incorporated company Boart Canada will acquire all of the ordinary shares of BLY with existing BLY shareholders receiving the same proportionate shareholding in the new company.
It follows a restructuring agreement entered into by BLY and its key creditors.
The Ashurst team was led by partner Sarah Dulhunty (Corporate), and included senior associate Scott Lai, and lawyers Rory McLeod, Lee-Anne Yeo, Ben Lyttle, and Sarah Yang (Corporate); partners James Marshall and Camilla Clemente (RSSG); partner Peter McCullough and lawyer Sammuel Dobbie-Smitham (Tax).
Former Hong Kong SFC exec joins Clifford Chance
A former executive of the Hong Kong Securities and Futures Commission is joining international firm Clifford Chance.
Jimmy Chan will join in October 2018 as a partner in the Asia Pacific litigation & disputes resolution practice and will be based in Hong Kong. He has been with the SFC for 14 years.
"Jimmy's extensive experience working closely with global financial regulators, particularly in the PRC and the US, and in Hong Kong, means that his arrival complements perfectly the way we work across the firm –
bringing the best international knowledge to local and global clients," said Nish Shetty, Head of Litigation & Dispute Resolution for Clifford Chance in Asia Pacific.
Lawsuit questions Michael Jackson vocals
An album of songs featuring the vocals of Michael Jackson were the subject of a US Court of Appeal hearing last week.
The 2010 album, released a year after the singer's death by Sony Music Entertainment, contains three songs which a fan claims are not sung by the late superstar; and filed a lawsuit to that effect in 2016 where a court hearing ruled Sony must appear in court.
Last week, Sony went to the Court of Appeal in a bid to stop the case on the basis that, whether or not the vocals on the three tracks were actually Jackson, the company has the right to release songs under his name as freedom of "artistic expression".
They argue that the releases are done so on these terms and not as "commercial speech" and are therefore covered by the US constitution's First Amendment.
Lawyers for the fan who filed the original lawsuit said in a statement, reported by Variety: "The court must decide whether the First Amendment gives distributors of expressive works a constitutional right to sell forged art, falsely advertising it to consumers as the work of a famous artist."