A&O's contract lawyer business hires CEO and announces expansion… Hogan Lovells appoints new global project managers… Indian law firms send lawyers back to school… and new court ruling will required judges to have a sense of humour…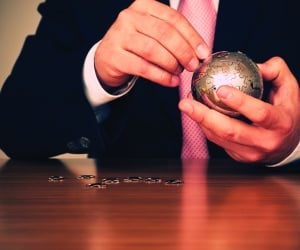 A&O makes further commitment to contract lawyer arm
Allen & Overy has hired a new CEO from accountancy giant Deloitte for its growing contract lawyer business and announced plans for its expansion. Peerpoint was launched less than a year ago to provide experienced, high-calibre lawyers to work for Allen & Overy on a contract basis, enabling it to meet variable peaks in client demand more effectively. Richard Punt will take up his new role in November and will oversee the international expansion of the business and also the provision of services to clients as well as internally. Research conducted by Allen & Overy earlier this year found that 63 per cent of respondents said they have used contract lawyers in the past two years, while three-quarters said they expect to over the next five years. Peerpoint's expansion into direct work with clients is further evidence of this trend, and Peerpoint has begun to recruit additional high quality lawyers from other top-tier firms. Pilot schemes based on the original concept have been running in Australia and Hong Kong.

Hogan Lovells adds new global project managers
Following a similar move by Freshfields earlier in the year, Hogan Lovells has created two new global project management roles focused on internal training of lawyers including training them as project managers. As firms get bigger there is growing emphasis on a consistency of firm's internal operations and the service that is delivered to clients.

Indian firms sending lawyers back to school
An increasing number of law firms in India are making it compulsory for lawyers to undertake additional training in business. Firms are choosing to send senior management and younger partners on courses with top business schools such as Harvard and to encourage them to sit on boards of companies outside the legal profession; something which is only now becoming allowable under changing laws in the country. The aim is to give lawyers a more rounded experience of deal making and how regulatory compliance affects typical businesses but also to help them develop stronger leadership skills which are valuable for the law firm itself.

Legal ruling will require judges to have a sense of humour!
A new court ruling by the European Court of Justice has tackled the issue of parodies of copyrighted work. It will open up creative works such as TV shows, advertising, books and theatre plays to be legally parodied. Although there will be a requirement for work to be noticeably different from the original work and for there to be a 'fair balance' in how the parody is used, the ruling will inevitably result in copyright owners seeking court decisions on the usage, and that's where it gets really interesting. Another of the requirements allowing copyrighted work to be parodied is that is considered humorous; ultimately it will be down to a judge to decide what's funny!