The firm's HR team talks its Rainbow Tick certification and the need for DEI education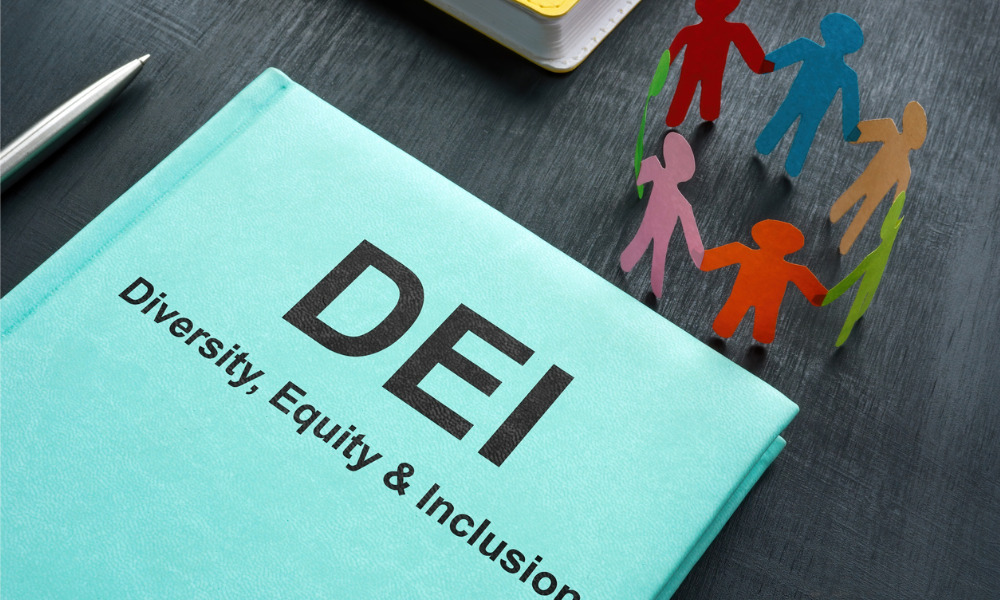 For Anderson Lloyd, the legal profession must collectively acknowledge the need for greater diversity in order to better serve clients' needs.
The firm recently announced that it has obtained a Rainbow Tick certification for its work in diversity, equity and inclusion – an accolade Anderson Lloyd's HR team says is helping to confirm that the firm is "on the right path".
In this interview, Anderson Lloyd's HR team tells NZ Lawyer how it plans to celebrate, its new DEI policy, and the importance of providing an education in DEI.
How does it feel to receive the Rainbow Tick certification?
It's fantastic! We are really proud of everyone at Anderson Lloyd. We have put a lot of mahi into ensuring that we are a safe and inclusive place for all, and it's great to go through the process with Rainbow Tick and get our accreditation. While we had seen positive outcomes from our initiatives, policies, and educational endeavours through staff feedback, having an external entity like Rainbow Tick conduct a comprehensive evaluation adds an extra layer of assurance that we are on the right path.
How are you celebrating this achievement?
We love an excuse to celebrate, so that's exactly what we will be doing. We have invited Wikitoria Gillard and Dr Taylor Le Cui from Rainbow Tick to join us in our Auckland office and we will Zoom in our other offices so that we can celebrate together.
What initiatives are in the pipeline to continue pushing this momentum?
We recognise that work in this space never ends and that the needs of our people will continue evolving, and that's what we plan to do. We have just launched our new Diversity, Equity and Inclusion (DEI) policy which outlines our objectives for the next five years. We have a Rainbow subcommittee (employee network group) which has been formed and has leadership support from a partner, who are now meeting to review recommendations from Rainbow Tick and will advance our mahi in this space.
Alongside this we are working with Rainbow Tick to arrange our next lot of education sessions. Additionally, our partnership with Diversity Works remains strong as we work collectively to further our DEI efforts.
What motivates Anderson Lloyd to keep on driving greater inclusion in the profession?
Our motivation stems from the belief that we should do the right thing because it is the right thing to do. DEI is something that we are very passionate about. Inclusion is not just about working with our Rainbow communities, but also the partnerships we have formed with Iwi, our work with education providers, our CQ (Cultural Intelligence) programme and recently our "al. in schools" programme.
What can the legal profession as a whole do more of to bolster diversity and inclusion?
There are several crucial steps that our profession can take to bolster diversity and inclusion. Firstly, we must collectively recognise the need for increased diversity within our ranks. This means encouraging and supporting diverse candidates to pursue legal education and subsequently enter good firms where they are supported. This not only fortifies our teams but also ensures that we better understand and cater to our clients' diverse needs. Our commitment to this is reflected in initiatives like our "al. in schools" programme and our internships with Ngāi Tahu and Ngāti Kahungunu.
Secondly, education plays a pivotal role. Employers in the legal sector, in particular, should allocate specific budgets for DEI education. Designating dedicated staff members to drive DEI education is equally vital. With organisations like Diversity Works, Pride Pledge, and Rainbow Tick providing invaluable support, it's imperative that everyone within the legal profession taps into these resources.