Allens works with French firm on submarine program… Lawtech is failing to disrupt UK legal profession…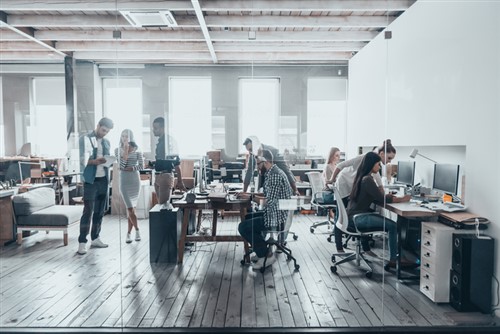 Allen & Overy's consulting business is launching in Australia and will be headed by a former Commonwealth Bank executive.
Lee Alam was general manager of global regulatory affairs at CBA and was previously a managing director of JP Morgan Australia, and held roles at the UK's Financial Conduct Authority.
He will lead the team at A&O Consulting in Australia and Asia Pacific, building on the launch of the business in London last September.
"The establishment of this new advisory discipline in Australia is timely in the post-Royal Commission environment of increased regulatory scrutiny," commented Jason Denisenko, managing partner of Allen & Overy Sydney. "Our clients have asked for a broader advisory capability to complement our market-leading legal practice, which will be answered through Lee's expertise in regulatory affairs and conduct risk."
A&O Consulting's advisors have both in-depth legal and technical expertise from regulatory, firm and professional services backgrounds providing strategic and practical advice to clients.
It is led globally by CEO Sally Dewar.
"A&O Consulting complements the firm's existing legal services and broadens the firm's role in managing clients' regulatory risk and supporting control enhancement and remediation projects. We are excited to have someone of Lee's calibre join the team," she said.
Allens works with French firm on submarine program
Allens and leading French law firm Gide Loyrette Nouel have advised the Naval Group and its Australian subsidiary on the Australian government's $50 billion Attack submarine program.
The Strategic Partnering Agreement marks the largest Commonwealth defence procurement in Australia and is among the largest defence procurements in the world.
The Allens team was jointly led by partners Nigel Papi (Projects & Development), Andrew Mansour (Projects & Development), and Ian McGill (TMT).
"We're honoured to have worked with Naval Group on this once-in-a-generation procurement,' said Papi. "It's been a privilege to work alongside Naval Group and Gide for two-and-a-half years on this project, which will shape the Australian military for the next 40 years."
The team brought included lawyers from Projects & Development and Technology, Media & Telecommunications teams, with expertise from Banking & Finance, Employment & Safety, Disputes & Investigations and Intellectual Property, Patent & Trade Mark Attorneys.
Lawtech is failing to disrupt UK legal profession
For all the talk and innovations in lawtech, it is yet to be considered disruptive in the UK market according to the Law Society of England & Wales.
"A range of drivers is accelerating development and adoption of lawtech, from an escalating need for efficiency, increasing workloads and complexity of work to client pressure on costs and shorter turnaround times," said Law Society president Christina Blacklaws.
While legal analytics, legal project management, governance and compliance and contract management are all seeing growth, the Law Society's research finds that lawtech is largely being used to assist with existing business rather than seeking out new paths.
"Lawtech in the UK is largely focused on efficiencies and automation rather than on delivering 'new types of law'. As such it is less mature
than other fields of digital disruption – such as fintech, where there is more funding and regulatory alignment," added Blacklaws.
Business-to-business legal services are more mature than the lagging business-to-consumer space.
Blacklaws says that the lawtech sector in the UK is now ripe for consolidation and later-stage funding. But for law firms there are some hurdles.
"Our research found that law firms face barriers to adoption of many lawtech solutions that are fundamental to the industry, such as risks around compliance, the partnership and billable hours models," she said.