Dentons just passed a headcount milestone… International team form new AI practice at DLA Piper…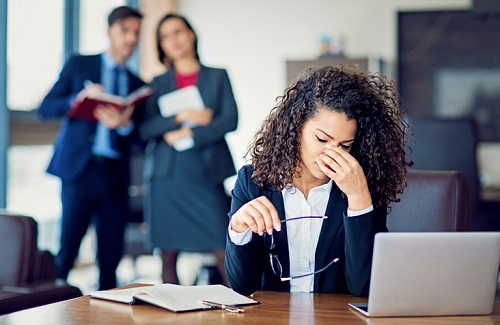 Alarming levels of bullying and harassment in the legal profession
A major global survey by the International Bar Association has highlighted alarming levels of bullying and harassment in the legal profession.
It reveals that 1 in 2 women and 1 in 3 men say they have experienced bullying; and 1 in 3 women and 1 in 14 men have been sexually harassed; leading to 65% of victims either leaving or considering leaving their workplace.
And the extent of the issue is exacerbated by reluctance to report what has happened with 57% of bullying and 75% of sexual harassment cases not being reported.
"They don't report because of the status of the perpetrator, fear of repercussions and because the incidents are often endemic to the workplace," said IBA LPRU Legal Advisor Kieran Pender who led the project. "These issues affect all parts of the profession, from entry-level trainees to attorneys-general. We must take responsibility and develop standards of conduct to make it clear that this behaviour has no place in our profession."
The launch event for the report 'Us Too? Bullying and Sexual Harassment in the Legal Profession' was held at Herbert Smith Freehills' London office on 15th May.
The report found that workplaces are not doing enough to prevent or adequately respond to misconduct, with policies regarding bullying and sexual harassment present in only 53% of workplaces; and just one in five workplaces have conducted training in recognising and reporting problems in these areas.
"Lawyers and other legal professionals must be able to work in environments that are safe and supportive. Bullying and sexual harassment is never appropriate, and the profession must do all it can to stamp out such misconduct," said Baroness Helena Kennedy, QC, Director of the IBA's Human Rights Institute.
The full report is available at https://www.ibanet.org/bullying-and-sexual-harassment.aspx
Dentons just passed a headcount milestone
Dentons now has more than 10,000 lawyers worldwide, a historic milestone for the firm.
The firm claims the accolade of having more lawyers in more locations and in more countries than any other firm with 175 locations in 78 countries.
Among its latest hires are a partner and an associate from German firm Noerr; and a partner from Clifford Chance; who will all join Dentons' new Dusseldorf office in June.
International team form new AI practice at DLA Piper
Lawyers from the US, Canada, and UK will lead a new artificial intelligence practice at DLA Piper.
The team features recognized thought leaders in AI law who collaborate with government agencies and industry associations, as well as AI developers and those looking to implement AI technologies.
"Artificial intelligence and automation are changing the way we do business, and organizations across a wide range of industries are deploying machine learning technologies to automate and optimize processes in almost every facet of their operations," said Boston-badsed partner Larissa Bifano. "Our global platform provides us with a broad base of sector-focused practitioners to respond to the wide range of legal challenges across jurisdictions, especially in areas such as regulatory compliance, privacy and ethics."
Along with Bifano, the practice will be led by Danny Tobey, M.D. (Dallas) in the US, and partners Gareth Stokes (Birmingham), Mark O'Conor (London) and Robert Seidel (Edmonton) internationally.