Legal professionals vote to unionise amid pay gap… Russell McVeagh strengthens Wellington litigation team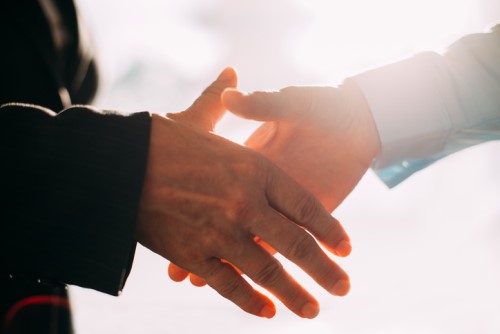 ACICA appoints HSF partner as first female president
Brenda Horrigan, Herbert Smith Freehills partner and head of international arbitration in Australia, has been appointed as the first female partner of the Australian Centre for International Commercial Arbitration (ACICA).
Ms. Horrigan is a US-qualified lawyer who has also practiced in Paris, Moscow, and Shanghai, and is now based in Sydney.
She was elected to ACICA's board as an executive director a year ago and succeeds Alex Baykitch AM as president.
"Arbitration in Australia is growing apace to support the increasing number of cross-border transactions taking place. At this thriving time, we are therefore particularly proud that Brenda has been elected as president of ACICA," said Paula Hodges, QC, head of Herbert Smith Freehills' Global Arbitration Practice.
Legal professionals vote to unionise amid pay gap
Solicitors, paralegals, and barristers in the UK have decided to unionise to tackle the pay gap in the profession.
The newly-formed Legal Sector Workers United (LSWU) is part of the trade union Voices of the World, which represents some of the lowest paid workers.
In the legal sector, there are many junior workers struggling to make ends meet with paralegals often falling short of what is considered a living wage, especially in London; and junior barristers sometimes ending up with just £46.50 (around AU$80) for a day's prosecution once expenses are deducted.
Michael Mansfield, QC, says the move is long overdue.
"I was involved in an earlier effort in the 1970s which was far less ambitious and did not survive," he said. "This has the advantage of a far wider constituency of workers who are constantly at risk of exploitation and marginalisation despite their critical role."
Russell McVeagh strengthens Wellington litigation team
Emma Light has joined Russell McVeagh in Wellington as a senior associate in the litigation team.
She joins from with Luke Cunningham Clere after more than 6 years and was previously with Fitzherbert Rowe.
Ms. Light specialises in a wide range of litigation matters, including civil litigation, environmental law, regulatory enforcement, local government, and has experience in criminal prosecution.