Learning and development could be the difference in this 'war for qualified talent'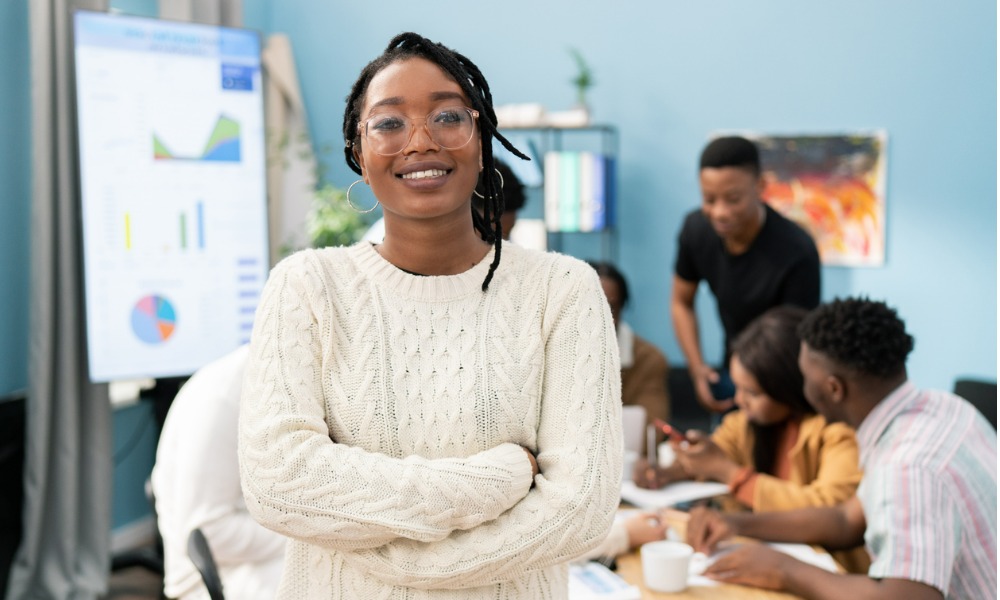 With workers reconsidering their professional lives more each day, one of the best ways to keep them employed is by providing them with adequate training opportunities.
But for many organizations, this part of the retention puzzle remains unsolved, found one recent survey that illustrates the extent of the problem.
Three-quarters (75 per cent) of learners say strong workplace training would have a very high or high impact on their decision to stay with an employer, according to Emergn, a global digital business services firm. And 55 per cent say that learning and development (L&D) programs increase job satisfaction and employee morale.
However, only 23 per cent of learners and 22 per cent of leaders view their organization's current workplace training as extremely effective, finds the survey of more than 1,200 professionals from the U.S. and U.K., conducted in July and August.
"A lot of organizations are used to collecting what we could train our people on… but individuals want to be connected to something, to a mission, to a purpose," says Steven Angelo-Eadie, head of learning Services, Emergn. "If you don't know why [the training is] important, then it will feel like it's a drain on your time and your energy."
'Absolute necessity '
In Australia, L&D has also grown in prominence for organizations. Where once upskilling was seen as a 'nice-to-have', it's now an absolute necessity with employees craving personalized, digitized development.
In hybrid and remote work, only the very best tech will do, which is something Arbaz Nadeem, global field and growth marketing manager at Whatfix, understands all too well.
"With the remote and hybrid work culture setting in for most companies, training employees on the complex applications they use every day is becoming a big problem. You can't bank on physical classroom-led training anymore, hence companies now need to make sure that learning and training are happening in the flow of work and in a way that learners learn in a very personalized manner," says Nadeem.
And in the great resignation, L&D could be the difference between floundering and thriving. A report from LinkedIn found that 94 per cent of employees would stay with their employer longer if they offered a more comprehensive development program.
Despite this, 49 per cent of workers said they simply don't have the time to invest in their personal development, an issue that really should be front of mind for Australian employers.
"The pandemic has had a bitter-sweet impact on L&D," says Nadeem. "L&D is now being valued all over the world and is fast becoming an essential component for companies. With the great resignation taking over, companies are now focusing on, and investing much more in, upskilling and retaining their seasoned employees."
Key consideration
The evidence is clear, L&D will become part of the DNA of successful organizations and employers.
"It's an absolute reflection of workers' understanding that we can no longer give lip service to lifelong learning," says Richard Wahlquist, president and CEO of the American Staffing Association (ASA) in Alexandria, Va. looking at the results of a recent survey by his organization.
It found that 80 per cent of U.S. workers consider an employer's professional development and training offerings an important consideration when accepting a new job.
However, just 39 per cent say their current employer is helping them improve their current skills or gain new skills to do their job better, finds the survey of 2,042 U.S. adults.
These days, workers have choices, says Wahlquist.
"Employers are competing, it's a war for qualified talent. So, when they're talking to candidates, candidates are much more interested in getting a sense of fit, alignment with values [and] culture, and then investment in addition to pay. One of the key benefits, as our survey indicated, was this investment in 'me' and my professional development," he says.