Jump to winners | Jump to methodology
Leading the charge for justice and progress
NZ Lawyer's Most Influential Lawyers of 2023 recognises the trailblazers for their extraordinary impact on the legal landscape and the people they represent. Each Influential Lawyer in this year's cohort drives change and progress in their field. They possess attributes deemed crucial by Law Alliance NZ's executive officer Tony Steindle, such as:
anticipating what's coming next and what the requirements will be


developing soft skills such as empathy to help people in stressful situations


willingness to learn, do the "hard yards" and upskill

Across diverse areas of law, 26 Influential Lawyers emerged for their outstanding contributions across five categories:
Changemakers


Human rights, advocacy and criminal law


Young influencers


Business


Government/non-profits/associations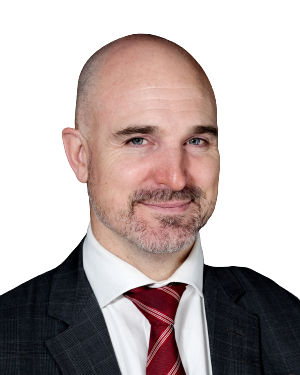 "I consider every problem solvable. No matter how bad the situation is, there is always something that can be done, even if only to reassure the client"
Tudor Clee
Tudor Clee Barrister
An Influential Lawyer's commitment to justice
has a profound impact
For 2023 winner Tudor Clee, ensuring government accountability was paramount as he tirelessly pursued justice for pregnant New Zealand women and their partners locked out of the country during the COVID-19-related border closures.
The tenacious and principled barrister has received widespread recognition for his pro bono work in hastening the end of the New Zealand government's managed isolation and quarantine (MIQ) system and reuniting over a dozen families on home turf to give birth, supported by loved ones.
"There was no option to say no; there was no one to pass them on to; and there were no other options for them," says Clee. "We had women facing serious medical consequences – women in dangerous situations like one in Dubai who was facing arrest because she was unmarried."
While on parental leave himself with a newborn, Clee was so moved by the plight of the stranded pregnant women that he took on 35 cases, resulting in six months of litigation.
One high-profile case involving a pregnant journalist working in Afghanistan denied an MIQ voucher to return home to have her baby ignited the firestorm that ultimately ended that pandemic program.
In support of Clee's recognition in the human rights, advocacy and criminal law category, his nominators noted the following:
"The important point is that no one else would help; he was the only lawyer. All these families will write a letter on Tudor's behalf. He gave up his own precious family time to save theirs. For that, we are all eternally grateful."


"Even after MIQ was finished, Tudor identified that children forced to be born overseas by this policy don't have full citizenship rights, and some have no rights at all. He continues to call for legislative change because there is no legal remedy presently."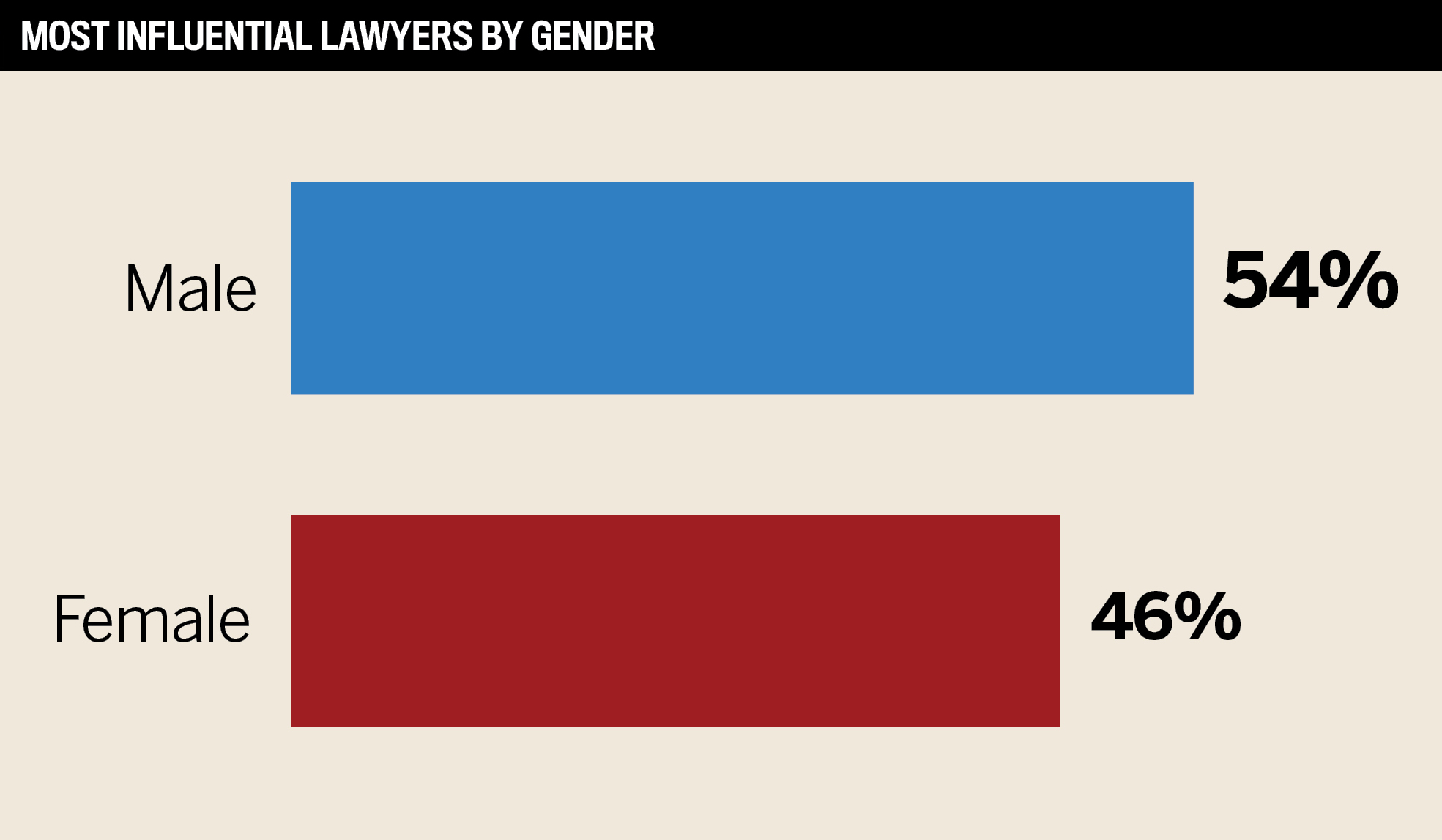 Citing abuses of women's and children's rights and bolstered by strong activist support, Clee bravely stepped into the unknown and filed judicial reviews in the High Court for the first time. He devoted countless hours to waging a battle with top government agencies that, in the end, had a profound and lasting impact on the lives of his clients.
"When human rights are curtailed, it is usually the people who got them last who lose them first," he says. "As such, it was entirely predictable that women's rights, particularly reproductive rights, required special attention."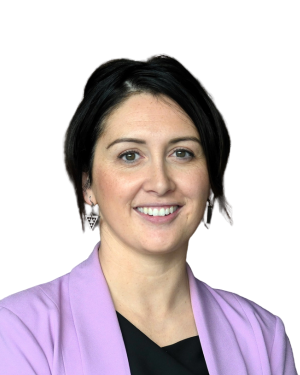 "The driver of success is about the people and teams that I'm fortunate to have around me; you need to look after yourself so you can look after others"
Renika Siciliano
McCaw Lewis
Emerging tech pushes Influential Lawyer to the forefront
Among the changemakers is James Cochrane, partner at Lane Neave, whose passion and profound understanding of Web3, blockchain and digital assets are helping others overcome their fear and confusion of cryptocurrency business failures and scams.
"We don't have any specific crypto law in New Zealand, but that doesn't mean the law won't apply to people using digital assets," says Cochrane. "There are various ways digital assets can touch on different areas of the law, and I find that exciting."
As a leading insolvency and restructuring lawyer, Cochrane plunged headfirst into learning about fast-moving technology to provide top-notch advice to clients. His knowledge and expertise positioned him at the forefront of this area.
Cochrane's leadership roles and influence include:
being BlockchainNZ's executive council member and leading its law and regulations working group


preparing a submission to Parliament's finance and expenditure committee concerning the enquiry into the current and future nature, impact and risks of cryptocurrencies


presenting seminars on digital assets at leading conferences such as ADLS Cradle to Grave, AUT's TeLENZ Law and Technology, and Legalwise's Cryptocurrency, Digital Assets and the Metaverse


advising Creative NZ's Pacific Arts Strategy on its digital NFT pilot program

His legal practice has also evolved to include more non-contentious advisory work, a testament to his reputation as a leading authority.
"That's been exciting and rewarding for me; I found something I'm fascinated with and am so interested in, and I felt an obligation to help other lawyers because I believe in the technology," Cochrane says. "A lack of clarity about how the law might apply to market participants utilising digital assets, while it presents an opportunity, also means risk and compliance issues for them. This creates demand and opportunity for professional advisers who really understand the tech."
This Influential Lawyer's determination and legal acumen are paving the way for a more certain or welcoming regulatory environment in New Zealand, where everyone can share in the opportunities arising in the digital asset space.

A Young Influencer is building a more
culturally aware legal system
For the second year, McCaw Lewis executive director Renika Siciliano's unwavering commitment to incorporating tikanga (Māori customary practices or behaviours) into the legal profession has garnered her recognition as a Young Influencer.
The leading employment lawyer's passion for working on tikanga-related matters with Māori employers and employees and ensuring alternative dispute resolution can embrace tikanga has been the driving force behind her immense capacity for mahi (work).
"There's this place where, as lawyers, we can be open-minded about how the traditional Māori way of doing things and Western law interact," says Siciliano. "It's important for me to bring that in and be able to look through the lens and say, 'What's stopping us from embracing tikanga here?'"
Siciliano humbly accepts being regarded as a trailblazer across the motu. She counts among her accomplishments that her law firm was recognised in 2022 as an Employer of Choice by NZ Lawyer, an accolade for which her peers say she was instrumental in promoting a whānau-first approach.
"That was important to us because our culture here is so important; it's first and foremost," she says. "If you get the culture right, then you can do great things because you're all in the same boat."
Siciliano's notable achievements include:
being appointed Tumuaki Wahine (co-president) of Te Hunga Roia Māori o Aotearoa (New Zealand Māori Law Society)


becoming an associate of the Arbitrators' and Mediators' Institute of New Zealand


representing clients in High Court litigation on mana whenua issues and takutai moana matters and negotiating one-of-a-kind redress through Treaty settlements


pursuing substantive law reforms with the Independent Legal Review Panel, including recommendations to incorporate Te Tiriti and cultural competency requirements into the profession and its regulation

"I love that we help our clients solve problems and create meaningful, lasting and durable relationships with them," says Siciliano. "What's important is that we did something that made a difference in somebody's life."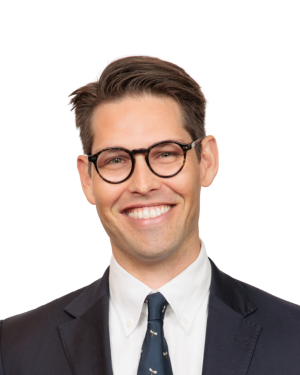 "I'm essentially self-taught and continuously learn about this subject matter that moves and changes so fast"
James Cochrane
Lane Neave

CHANGEMAKERS
Helen Mackay


Director




Juno Legal

Kerry O'Donnell


Chair, Anderson Lloyd Partnership and Partner, Property and Private Client Team




Anderson Lloyd

Laura Scampion


Country Managing Partner and Head of Employment




DLA Piper

Maria Pozza


Director and Lawyer




Gravity Lawyers

Nicola Tiffen


Partner




Duncan Cotterill

Vivian Zhang


Principal




Domain Legal

Warren Forster


Director




Talk – Meet – Resolve

HUMAN RIGHTS, ADVOCACY AND CRIMINAL LAW
Anastasiya Gutorova


Partner




Simpson Grierson

YOUNG INFLUENCERS
Coral Panoho-Navaja


Director




Wackrow Panoho & Associates

Elena Kim


Director




PwC New Zealand

Fraser William McCallum


Operations Strategy Project Manager and Legal Counsel




Silver Fern Farms

James Kennedy-Good


Director – Defence Legal Services




New Zealand Defence Force

Wi Pere Mita


Principal




Laidlaw Law and Consultancy
BUSINESS
Aaron DeLacey


Deputy General Counsel




Bank of New Zealand

Andrew Cordner


Director of Legal




Fonterra

Brent James Norling


Director




Norling Law

Hayden Wilson


Chair and Partner




Dentons Kensington Swan

James Gibson


Partner




Bell Gully

Justine Hollows


General Manager, Corporate Services




Winton

Mark Kelly


Barrister and Commercial Mediator




Bankside Chambers
GOVERNMENT/NON-PROFITS/ASSOCIATIONS
Tim Clarke


Partner, Public Law and Regulation




Russell McVeagh
The Most Influential Lawyers report is proudly supported by the New Zealand Society of Construction Law.
The New Zealand Society of Construction Law (SCL) was formed in 2005 to promote research and education in the field of construction law and to provide a means by which people from throughout the industry could come together to discuss issues relating to construction law.
Being an interest group and not a professional institute, the SCL has a range of members from all sectors of the construction industry, including lawyers, architects, engineers, quantity surveyors, contractors, project managers, insurers and academics.