Jump to winners | Jump to methodology
New responsibilities and evolving roles
Over the past couple of years, there has been a significant change in how in-house lawyers are viewed. Once relegated to managing strictly legal issues, in-house counsel are today considered some of the most valuable advisors within an organisation as their duties have expanded into assisting businesses with everything from legal to planning.
The COVID-19 pandemic has largely driven this change as it continues to create new challenges for businesses. Industries like events and hospitality, which were among those most strongly affected by the pandemic, still struggled with an ever-shifting environment. Thus, the assistance from in-house legal teams became vital to ensuring that companies could keep running smoothly.
While in-house lawyers were spurred to move out of their comfort zones in many ways, the pandemic also proved how naturally agile they already were, with many in-house counsel confidently taking on new responsibilities and raising their profile of the profession in general.
"A key determinant of success is having sound judgment, not just on legal matters, and becoming that trusted adviser to the board"
Nicholas Kynoch, Generate KiwiSaver Scheme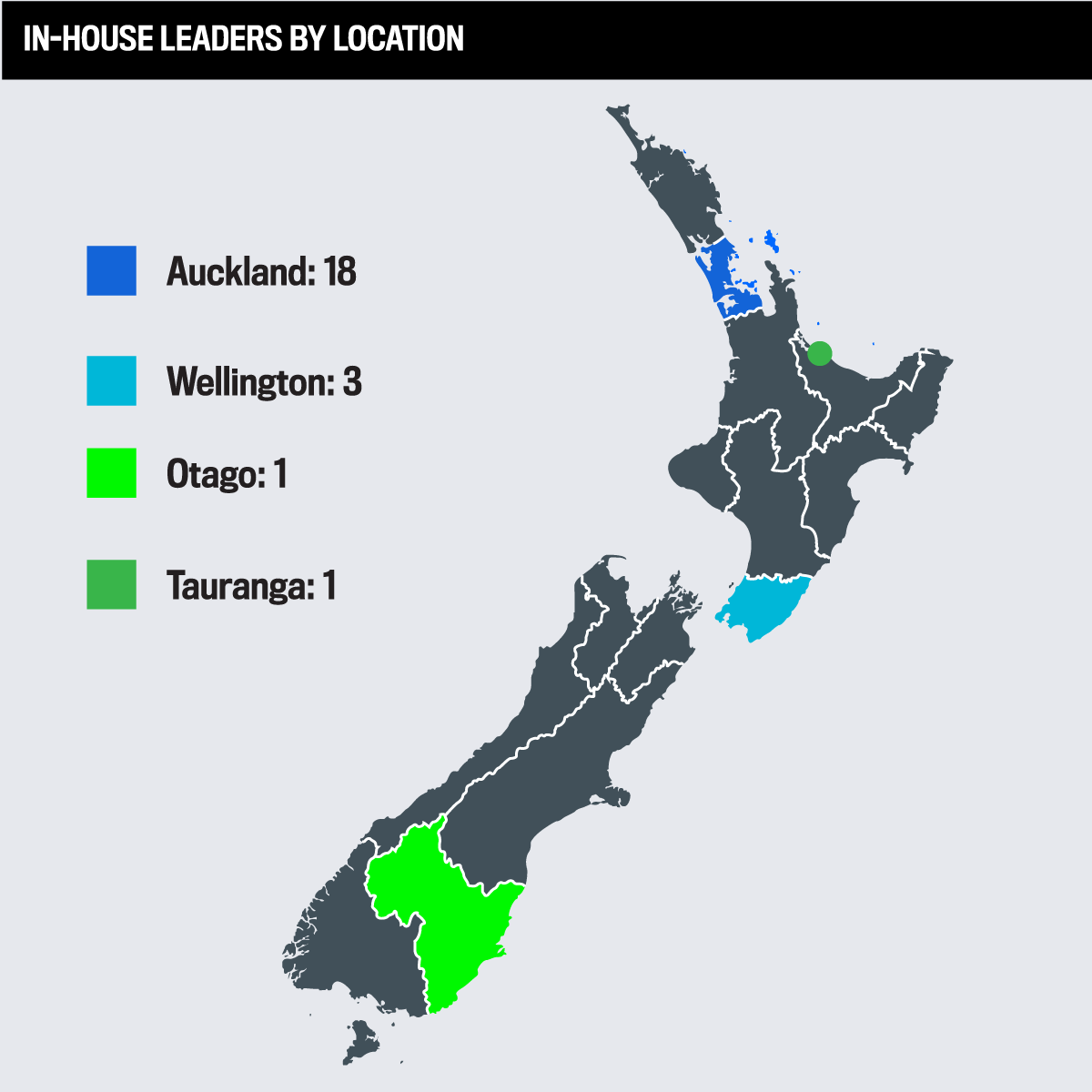 Versatility is key
In-house counsel have quickly learned that expertise across various fields is a must these days.
"There's a greater awareness across the business of legal risk and obligations in particular around the mandatory public health requirements, and an expectation that legal advisers will be fully across all elements – from mandates, to restructuring, H&S and policy development, operations and financial and reputational risk," says Kate Simkiss, corporate legal manager at the Eden Park Trust.
As one who operates in the major events and hospitality industry, Simkiss has experienced first-hand the difficulty of juggling the constant changes in pandemic restrictions.
"It has been a year of constant challenges to manage the impact on our business, and providing timely, strategic and well-founded legal advice has been key to ensuring the business can operate to deliver results. This has at times been very tricky as the pandemic response has shifted almost constantly and at times the detail has been slow to appear," she explains.
Nonetheless, Simkiss was able to help the business navigate the environment, resulting in Eden Park being able to hold its first concert in April 2021 – a triumph she described as "while enormously challenging, was a fantastic highlight in a really difficult year."
For Nicholas Kynoch, GC at Generate KiwiSaver Scheme, the pandemic simply sped up what was already an emerging trend of in-house counsel going beyond legal matters.
"COVID-19 has accelerated a trend that was already emerging with in-house lawyers, particularly with respect to general counsel, of becoming a key adviser to the business on strategic issues, not just legal issues. With no precedents to guide you, in-house lawyers have had to be agile, regularly considering the rapidly changing COVID environment to advise the business how to adapt," he explains.
"Organisations are looking for their in-house lawyers to be a sounding board on a range of matters, and an integral part of the decision-making process. A key determinant of success is having sound judgment, not just on legal matters, and becoming that trusted adviser to the board."
Part of the process has been for in-house lawyers to push themselves in new ways.
"In-house lawyers have had to get out of their comfort zones. We've had to advise on matters we didn't directly have experience on or that weren't in our wheel-house," Kynoch says. "I think many in-house lawyers have enjoyed that challenge and opportunity, I know I've enjoyed being engaged in these broader discussions and contributing beyond advising on purely legal matters."
At New Zealand Oil & Gas, GC Paris Bree sees in-house counsel as a glue that helps hold the organisation together.
"We are often the link between the different disciplines of the organisation – threading all the wonderful perspectives and ideas together and communicating it in a way that all can understand," she says.
"In-house counsel are typically used to quickly assessing changing landscapes and planning for the known with plenty of gaps in respect of the unknown"
Paris Bree, New Zealand Oil & Gas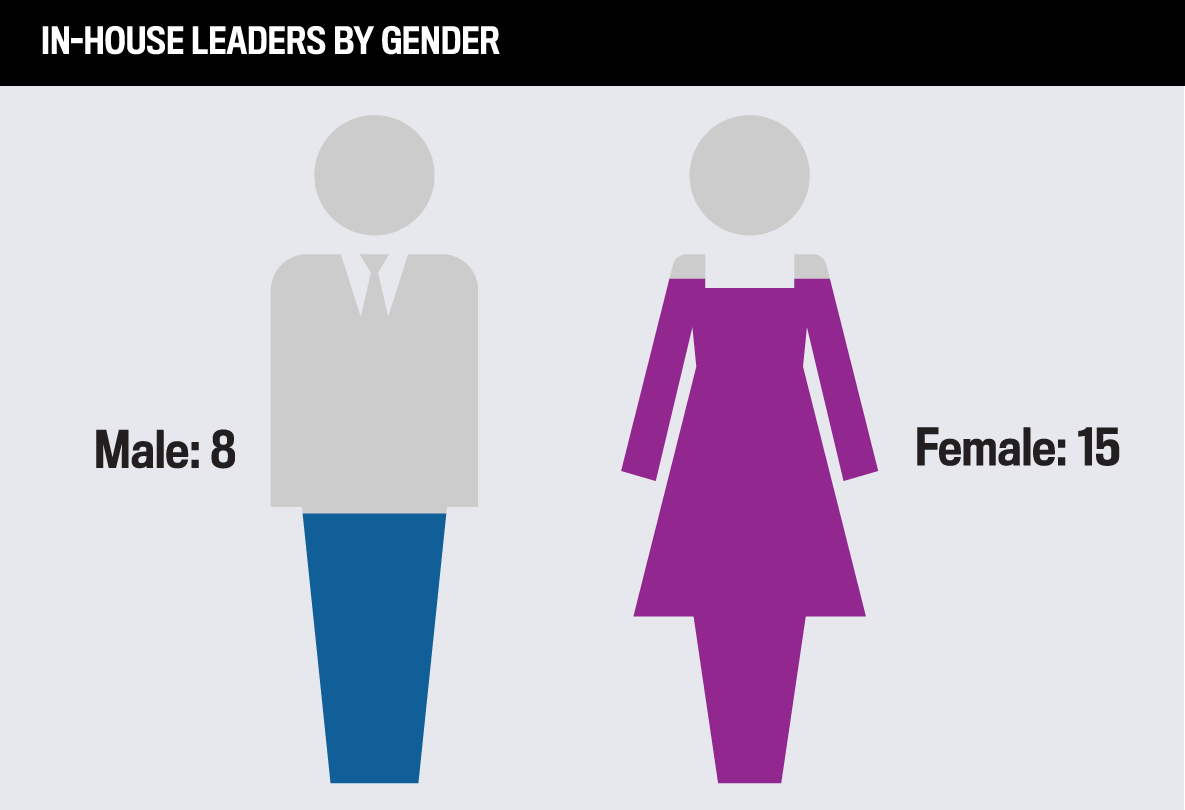 New ways of growing
One thing Kynoch doesn't want in-house lawyers to be is "the oily rag – someone that enables business to slip through legal loopholes, or exploit ambiguities, someone that primarily finds a way to implement orders given by others."
Having been an advocate of the role of the lawyer as a trusted adviser, he sees the need to understand "what the law does and doesn't require," and says that there is an overlay to the legal position, particularly in highly regulated businesses.
"In-house lawyers need to synthesise a range of factors and issues, and take this into account to provide holistic advice. The shadow their advice casts must be larger than just the legal profile of the particular problem or issue," Kynoch says.
As organisations have become generally used to operating remotely, expansion plans are back on the table. However, the ability to communicate effectively remains an important concern.
"Our business continued to evolve – things didn't stop just because COVID-19 was trying to ruin the party. We had plans that we wanted to execute, and they involved a lot of moving parts. We were all used to remote working and people were generally very well set up to seamlessly provide services," Kynoch says. "But 2021 still presented challenges from a people perspective. Bringing on new staff, making them feel part of the organisation, training and developing our staff, and maintaining our strong culture, were challenges that I particularly felt."
But Kynoch and his organisation haven't let the logistical setbacks slow them down. While junior staff were deprived of the chance to learn by observation and involvement, Generate KiwiSaver Scheme's leaders, including Kynoch, ramped up their approachability, accessibility and availability.
Bree echoes the need for strong communication internally, particularly under the shadow of the pandemic.
"The pandemic has acted as a big threat overlay, and there has been an environment of fear, affecting all of us and our wellbeing – I think it's fair to say it is a difficult atmosphere to thrive in; and that means effective communication is more important than ever," she says. "In-house counsel are typically used to quickly assessing changing landscapes and planning for the known with plenty of gaps in respect of the unknown. We have an important function to fulfil in the wider team's response – bringing a calm, structured, analytical and yet adaptive mental discipline and skills to the table so that the organisation's overall response incorporates that."
In response to this need, New Zealand Oil & Gas developed the Te Ata project, which aimed to help teams navigate dynamic environments and cultivate effective and resilient individuals.
"The legal function will continue to be further integrated into the senior management level with a broad 'risk management' portfolio rather than a purely advisory role"
Kate Simkiss, The Eden Park Trust
Turning challenges into opportunities
Looking at the in-house profession this year, Bree says: "The Great Resignation is fascinating, and while difficult for big legal firms to respond to, it's an opportunity for the in-house legal market. In-house roles have the ability to provide talented lawyers with a wider 'purpose', a voice and scope for influence on substantive issues facing our generation today – pandemics, climate change, energy crisis, geo-political division, housing and economic crises – and yet provide allowance for a more balanced lifestyle overall," she explains.
"I think matters like wellbeing, sustainability and diversity will continue to drive changes to how we work and there will be increased focus on building in house teams for the day-to-day management of legal issues and internal projects, versus external services. My hope is that this will allow for greater demonstration of imagination and innovation to legal."
Simkiss looks forward to the greater integration of legal into an organisation's senior management level.
"I think the legal function will continue to be further integrated into the senior management level with a broad 'risk management' portfolio rather than a purely advisory role," she says. "Organisations will continue to see real value in having legal counsel that deeply understands their business and can take a pragmatic and commercial approach to providing advice and guidance to senior management, as well as empowering staff by supporting them to take ownership of their own risk management and mitigation strategies."
Abraham (Bram) Izaak van Melle
Manager projects and transactions, legal services
Auckland Council
Andrew Cordner
Director of legal
Fonterra Co-operative Group
Ann Brennan
Chief legal advisor, GM legal, ethics and privacy
Ministry of Business, Innovation & Employment
Anna Thorburn
Group general counsel
Oceania Healthcare
Anton Shead
General counsel and company secretary
Goodman New Zealand
Blair Wiggins
Head of wealth, legal services
ASB Bank
Cassie Nicholson
Chief parliamentary counsel
Parliamentary Counsel Office
Hayley Cassidy
Chief general counsel
Bank of New Zealand
Jono Willis
General counsel, Lion New Zealand and Little World Beverages
Lion New Zealand
Kara Hiron
Senior Legal Counsel
Unitec New Zealand and Manukau Institute of Technology
Katie Bhreatnach
General counsel and GM customer and regulatory partnerships
Airways
Mary-Elizabeth Tuck
General Manager Corporate Services & General Counsel
Auckland International Airport
Melissa Anastasiou
General counsel
Spark New Zealand
Melissa Soh-Newstead
General counsel/company secretary
Silver Fern Farms
Mike Brooker
General counsel and company secretary
Foodstuffs
Paris Bree
General counsel
New Zealand Oil & Gas
Rohario (Marcia) Murray
Formerly senior solicitor
Ministry for the Environment
Sarah Lloyd
Head of legal
Air New Zealand
Shannon Nicholls
Senior corporate counsel and company secretary
nib nz
Stephen O'Brien
Head of legal, institutional and business bank
Westpac NZ Regulatory Affairs, Corporate Services and Legal Team
Theresa Donnelly
Legal services manager
Perpetual Guardian
To be eligible for inclusion, a nominee had to have worked in-house for five years or more in a New Zealand organisation. They were also asked to outline their career achievements as of the submission time.
A total of 23 in-house counsel proved to be efficient and innovative in meeting their organisations' needs, and were named In-house Leaders this year.