They're taking steps to realise big plans that could steal Australia's thunder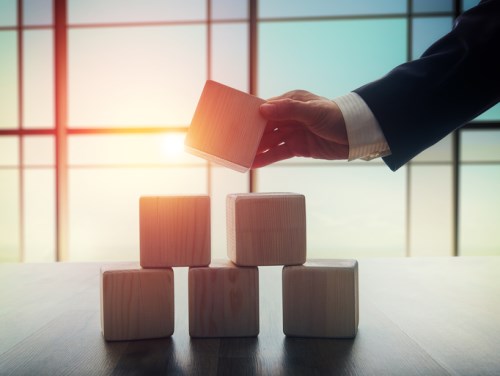 Experts are seeing three Asian countries push for a bigger slice of the insolvency market, taking concrete steps, including reforming national insolvency regimes, to attract more business.
The insights come from John Batchelor, FTI Consulting senior managing director in Hong Kong, Maria O'Brien,
Baker McKenzie
partner in Sydney, and Miles Grant, ANZ Lending Services senior corporate lawyer in Sydney, on
Baker McKenzie
's "Crossing Borders" podcast, the first business podcast produced by a law firm for the Asia Pacific region.
According to the experts, India, Singapore, and China, particularly Hong Kong, are stepping up the competition to attract insolvency work.
"Singapore is taking more of a lead role in Asia and particularly focusing on a bit more of a rehabilitation approach, which is clearly focused on trying to make Singapore as a real restructuring hub in Asia," Batchelor said. "A lot of that legislation was passed through the Singapore parliament [in March]."
In Hong Kong, FTI Consulting sees the government is more focused on creditor protection and ensuring companies produce more accurate evaluations when they are disposing of assets, he said.
"In India, I think there are some very important developments there, which we think are quite exciting, [regarding] corporate insolvency regime or a bankruptcy code, which will allow creditors to take action against insolvent companies a lot more quickly than they had been able to do historically," Batchelor said.
O'Brien said on
the podcast
that the change in the region is "fascinating" because those jurisdictions "have had the opportunity of seeing what has worked and what has not worked in other jurisdictions."
"We're seeing some really ambitious attempts to create new insolvency regimes taking the best of the existing systems," she said, adding that India and Singapore are "probably the two most ambitious of those Asian jurisdictions."
India, O'Brien said, appears to be seeking to promote itself as a destination for foreign capital "by giving greater certainty in India to insolvency outcomes."
"To that extent, their new system implemented in December of last year is incredibly ambitious," she said, adding that the motive is quite different in Singapore. "Singapore characteristically has seen an opportunity to try and steal some of the thunder of the UK and the US in terms of being a jurisdiction of choice to undertake restructuring and insolvency ­– and so they are very ambitiously and aggressively pursuing…regional restructuring and insolvency work."
She said that it's likely to see Hong Kong and Malaysia continue to focus legislative attention on regional restructuring.
Grant said that the risk for companies when it comes to restructuring comes down to understanding what each jurisdiction provides for insolvency.
"You can't assume what happens in one particular country will work in another country," he said.
Grant said that insolvency rules across different countries in Asia are "massively different," depending on the approach of the jurisdiction.
"There are some that I suppose are more creditor-friendly," he said. "There are others that are more company friendly. There's ones that have rules that could favour local creditors [more] than overseas creditors. They are very different, [including] how the courts apply the rules [and] how the governments look upon the rules and regulate insolvencies."
Related stories:
Aussie litigation funding giant expands in Asia
Baker McKenzie leads as private equity buys Staples Australia and New Zealand