The firm has spoken up but says it will not be making any further comments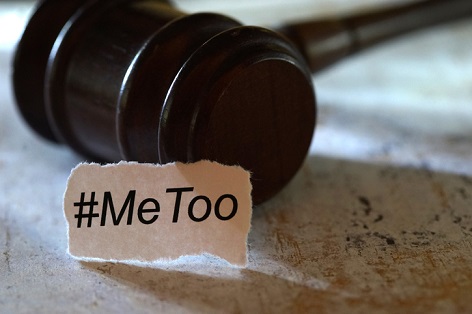 Following the revelation of serious sexual misbehaviour allegations, Russell McVeagh has spoken up about the issue.
The firm has confirmed it received "serious allegations related to incidents in Wellington" over two years ago. It also said it conducted a full internal investigation at the time.
Yesterday, Newsroom.co.nz reported about the alleged inappropriate behaviour of "two older male lawyers," who have left the firm. Two young women are said to have complained about the incidents during a student law clerk Christmas party in Wellington. Another incident is said to have happened at the El Horno bar in the city, which resulted in a police complaint.
The women first approached the firm's human resources department, but there was no resolution of the issues during that meeting. The issue then reached the management teams at the law schools of Victoria University and Canterbury University.
Victoria University is said to have been "extremely disappointed" about the incidents, but added that they saw the firm's leaders had "determination to ensure the safety of future summer clerks" at the firm and that the staff had "genuine concern for the students involved."
The matter was discussed by the New Zealand Vice-Chancellors' Committee and the New Zealand Law Deans, said Professor Grant Guilford, Victoria University vice-chancellor. Changes were made to the clerk program, including a ban on alcohol and the launch of a dedicated hotline for student complaints.
The news surfaces as the #MeToo movement, which highlights sexual misconduct allegations especially in workplaces, continues to make headlines around the world.
Here is Russell McVeagh's statement in full:
"Over two years ago we received serious allegations related to incidents in Wellington. Where allegations were made, we immediately conducted a full internal investigation at the time and initiated a formal process. Those who were the subject of the allegations left the firm following the investigation. Out of respect for the privacy of the women involved, we have no further details to share.
"As a responsible employer, Russell McVeagh has always taken employees' concerns extremely seriously. Our firm is committed to ensuring our workplace is a supportive and safe environment for all of our staff and their safety and wellbeing is our utmost priority. We have zero tolerance for bad behaviour and will have no hesitation to act if we are alerted to behaviour that contravenes our values, with robust processes in place to investigate and resolve any issues. We continue to take all possible steps to create a 'speak out' culture and as part of this, have made it clear to our staff that there will be no repercussions for speaking out in any circumstance.
"We are committed to addressing any issues of harassment at Russell McVeagh and in our profession generally by making it known that any such behaviour is totally unacceptable and will not be tolerated.
"In addition, we have been and are working closely with many of the other major law firms and the universities to develop a 'transition to work' programme and have appointed an independent person, to provide additional support to our staff and graduates within the profession as they commence their careers from university.
"We have been asked by the women affected to respect their privacy, and therefore, will not be commenting further."