It draws strength from a Supreme Court decision it construes too broadly, one dean says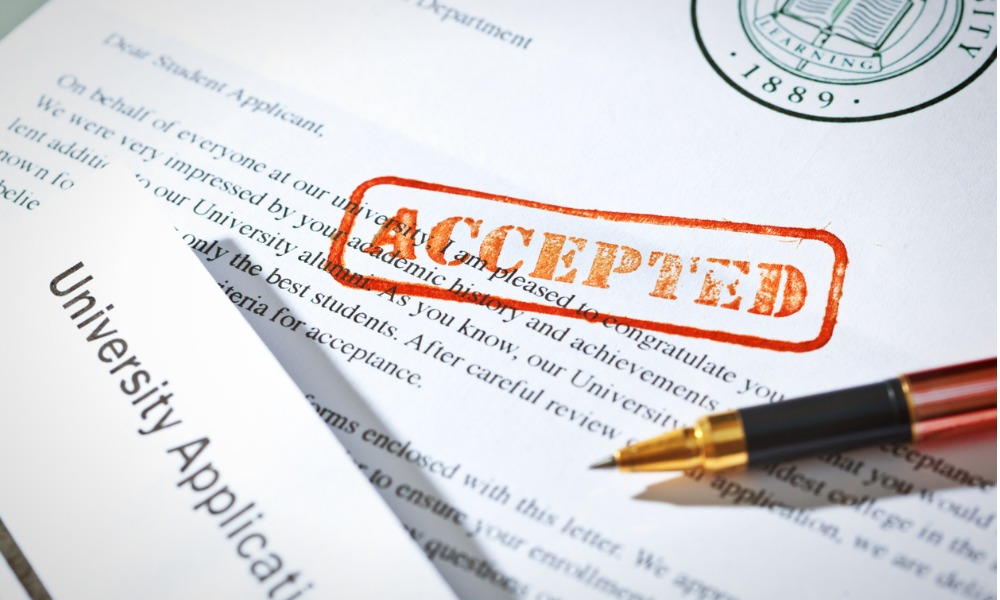 A conservative legal rights group has sent letters to 200 law schools across the U.S. threatening them with lawsuits if they fail to set aside their affirmative action policies. The send-out came a day after the U.S. Supreme Court ruled that giving college applicants from minority groups any form of preference in the school admission processes violated the equal protection clause, with the only three liberal justices of the high court dissenting.
America First Legal described itself as "a charitable nonprofit and civil rights" organisation providing free legal services to "victims of unlawful discrimination". Its president was former Trump adviser Stephen Miller, who signed the letter dated June 30, 2023 addressed to the dean of Harvard University Law School, John Manning.
"It is unlawful for Harvard University Law School to flout the Constitution and the unambiguous command of Title VI [of the Civil Rights Act] by admitting students with lower LSAT scores and academic credentials than those demanded of others based on their race, sex, or national origin," America First Legal wrote through Miller. "… You must immediately announce the termination of all forms of race, national origin, and sex preferences in student admissions, faculty hiring, and law review membership or article selection."
The group ordered Manning to come up with a new policy that expressly prohibited "all components of the law school" from giving preferential treatment to an applicant on account of their "race, national origin, or sex" – and to announce this new policy before the start of the next academic year.
America First Legal also warned that it was aware of ploys to "develop an admissions scheme through pretext or proxy" that would achieve "the same discriminatory outcome" as its current, race-equitable admission policies. It condemned these efforts as attempts to circumvent the Supreme Court's June 29 ruling.
"Anyone telling you [to do] such a thing is coaching you to engage in … lawbreaking in which you would be fully complicit and thus fully liable," Miller wrote. "You are hereby warned."
Manning was one of several Harvard University deans and officials who signed a letter to the Harvard community on the same day the Supreme Court's anti-affirmative action decision came out.
The letter affirmed the university's vision to remain a place of opportunity "to those to whom [doors] had long been closed" and to prepare leaders for a complex world by admitting a student body "whose members reflect, and have lived, multiple facets of human experience".
"In the weeks and months ahead, drawing on the talent and expertise of our Harvard community, we will determine how to preserve, consistent with the Court's new precedent, our essential values," Manning – along with Harvard University president Lawrence Bacow and 16 other Harvard leaders – wrote.
The University of California Berkeley School of Law dean, Erwin Chemerinsky, said his law school had also received America First Legal's letter and found after reading it that the civil rights organisation had interpreted the Supreme Court's decision broadly.
Students for Fair Admissions v. Harvard dealt solely with college admissions, Chemerinsky was quoted as saying on Reuters. The use of "proxies" for racial diversity and affirmative action – such as a college applicant's family income, or what America First Legal pointed out as "biography over qualifications" – was an issue that had yet to be threshed out in court, although Chemerinsky believed it would be over the next few years.
"I read the America First message as … trying to pressure law schools to read the decision very broadly and to curtail efforts to pursue diversity in all areas," Chemerinsky said.
The law school deans of Harvard and the University of North Carolina – the two institutions whose admission policies were challenged before the Supreme Court by Students for Fair Admissions – have yet to respond to America First Legal's letters, Reuters reported.