Reed Smith adds litigation strength to Hong Kong office… DLA Piper's Ireland office officially opened…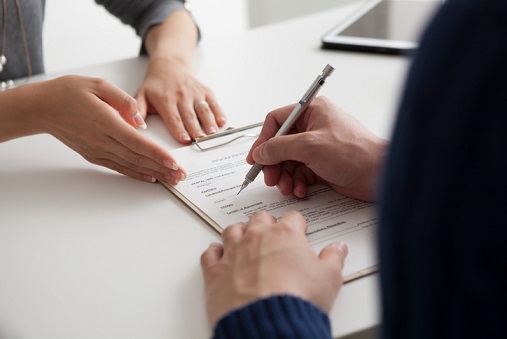 Clyde launches first connected parametric insurance contract
Clyde & Co has claimed a first with the launch of a new connected parametric insurance contract.
"A connected contract is a digital agreement which links external software systems and data sources to enable the automatic execution of insurance contracts. By using real-world data and streamlining processes it offers significant cost and efficiency gains for the industry," explains partner Lee Bacon, who is co-founder of the firm's smart contract consultancy Clyde Code.
The contract covers the insurance of a solar energy producer against the risk of a shortfall in expected energy generation due to unfavourable weather, automating the performance of the policy by receiving weather data, calculating potential claims obligations, and producing an exportable report of insurance premiums or losses.
"Connected contracting will bring many benefits to our clients and we are looking forward to expanding the scope of this product to cover different types of insurance and reinsurance agreements to meet client demand. Its launch is an exciting new step for Clyde Code and our work to help clients realise the potential of smart contracts," added Bacon.
Reed Smith adds litigation strength to Hong Kong office
Stephen Chan has joined the litigation practice at Reed Smith Richard Butler in Hong Kong as a partner.
Chan was previously with Oldham, Lie & Nie and has been in Hong Kong since 2013, prior to which he was with McVeagh Fleming in New Zealand.
He is a member of the Law Society of Hong Kong's Arbitration Committee and his practice focuses on commercial litigation, international arbitration, intellectual property litigation, employment and labour disputes, and white collar crime.
DLA Piper's Ireland office officially opened
Senator George Mitchell has officially opened DLA Piper's Irish office.
The senator is chairman emeritus of the global firm and says that they new office is important for the firm as Ireland has grown its status with the internationalisation of the economy.
"With the global remit we have for our existing clients alongside Irish companies' appetite to do business in every corner of the world, it was a natural step for DLA Piper to establish an office in Dublin," he said. "We also believe there is a real opportunity to establish Ireland as a global centre for legal services, which is why we are building a team, headed by Managing Partner David Carthy, with the strength and depth to deliver on this ambition."