The outcome can dictate whether charities are able to utilise corporate logos in satirical material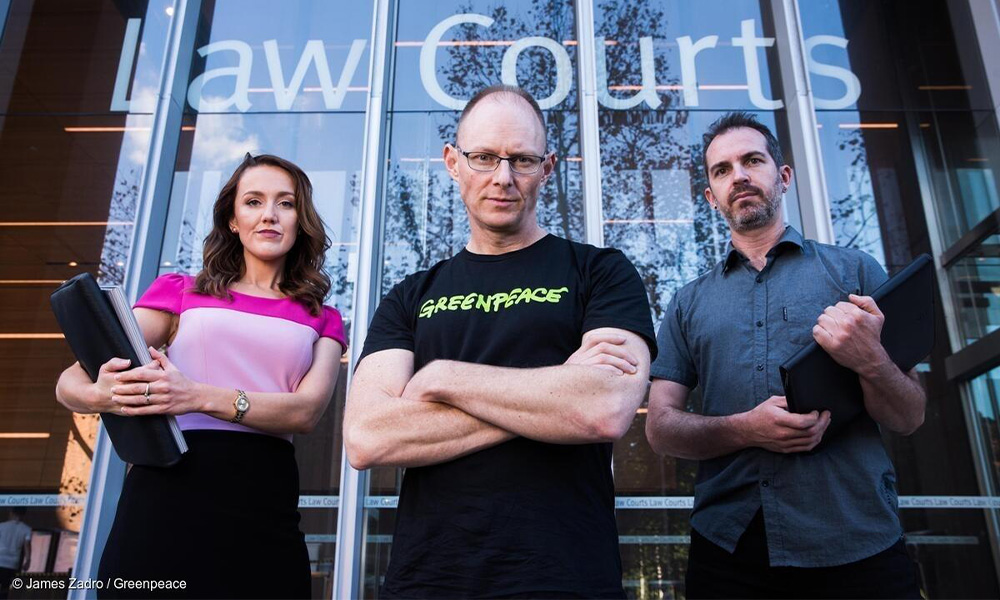 (Updated with commentary from AGL)
A copyright conflict arising from a Greenpeace Australia Pacific campaign calling out Australian energy company AGL is set to head to Federal Court next month.
The outcome of the landmark case could determine "the ability of charities to use corporate logos for the purpose of satire, parody and criticism," Greenpeace said in a media release.
Earlier this month, Greenpeace Australia Pacific had released a report claiming that AGL was "Australia's biggest climate polluter." The report depicted AGL's logo, and the energy company took to court to request an order that the charity urgently take down the logo from its campaign.
AGL argued that the logo's use in the Greenpeace campaign breached AGL's copyright and trademark. However, the takedown request was denied.
A hearing to settle the copyright concern was scheduled for 2 June following a directions hearing in Federal Court on 11 May. Stephen Burley is set to preside.
Greenpeace Australia Pacific GC Katrina Bullock said that the matter would explore the "fair dealing" provisions under the right to freedom of expression that have been "largely untested in Australian case law."
"Freedom of speech is a fundamental component of any functioning democracy. In Australia there are 'fair dealing' exceptions to copyright in order to allow satire, parody and criticism," she said. "If Greenpeace Australia Pacific successfully defends this legal attack, it could set a powerful precedent about how the 'fair dealing' exception is applied by the courts."
Bullock said that the outcome would "hopefully allow other charities, not-for-profits, comedians and members of the community to criticise, parody and satirise without fearing litigation."
Maurice Blackburn and IP specialist barrister Frances St John of Tenth Floor Chambers will act for Greenpeace Australia Pacific.
Greenpeace Australia Pacific senior campaigner Glenn Walker called AGL's "heavy-handed legal action" an attempt to stifle the charity's campaign.
"We think AGL's time would be better served shutting its coal-burning power stations, which are fuelling the climate crisis and making people sick," he said.
"AGL has no intention of stifling public debate. We do, however, reserve our rights to defend our brand under Australian law. The legal application seeks to prevent unlawful use of the AGL brand - including our logo - as part of a third party campaign and is not at all intended to silence the campaign itself," an AGL spokeswoman said.
Related stories