The round also saw 18 lawyers elevated to special counsel and senior associates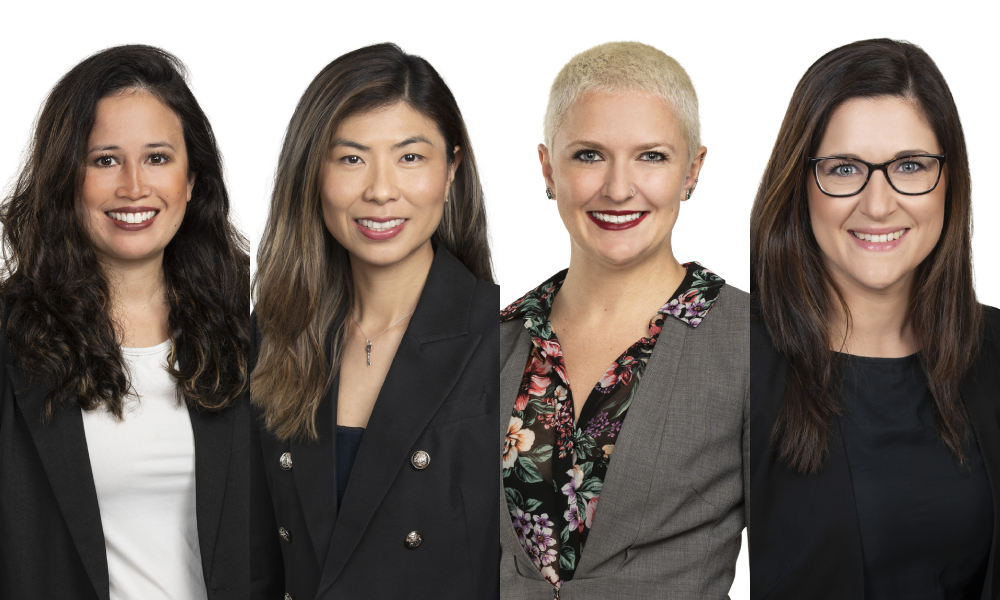 Moray & Agnew has added seven to its roster of partners following a massive promotions round.
The new partners hail from different branches across the country, and step into their new roles on 1 July.
Danielle Pastor, Lily Sher, Gabrielle Watts and Kara Yacoubian operate from Sydney, while Nicholas Sullivan is based in Melbourne. Prue Loader works in the Canberra office, while Joshua Wilcox practises in Perth.
Pastor focuses on workers compensation law, with a specialisation in personal injury law. She has handled personal injury and property damage claims, and has managed workers compensation claims and recoveries.
Sher has spent more than 13 years practising in personal injury law. She concentrates on NSW compulsory third party (CTP) claims, and has served as a solicitor advocate in CARS hearings.
Watts is a CTP specialist who has regularly tackled various motor vehicle accident-related claims on behalf on insurers. She singlehandedly tackled work associated with the Legal Aid criminal panel, which Moray & Agnew said necessitated "significant advocacy" in the NSW Local and District Courts.
Yacoubian is a litigator who focuses on professional indemnity, D&O liability, crime and fidelity claims. She has played roles in class action proceedings arising from financial collapses.
Sullivan concentrates on property damage claims, and his clients include domestic home and contents, building, landlord and tenant, commercial and motor insurers. He has handled matters related to the former Trade Practices Act 1974 (Cth) and Australian Consumer Law.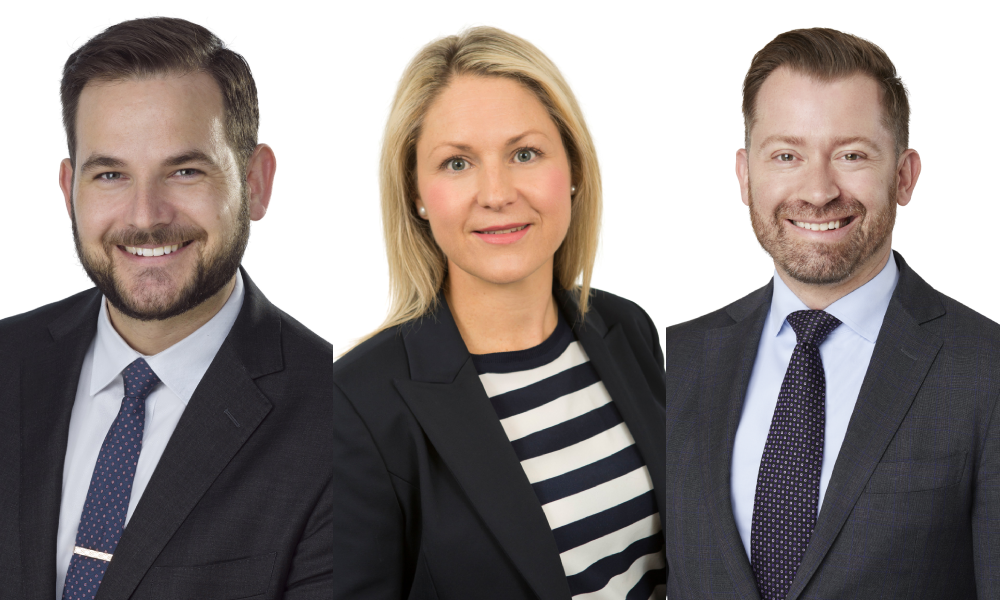 Nicholas Sullivan, Prue Loader, Joshua Wilcox
Loader has advised leading insurers on matters involving workers compensation, common law industrial accidents, public liability claims and recovery actions. She has been with Moray & Agnew since 2007.
Wilcox has guided clients to successful outcomes in WorkCover proceedings. He was able to oppose applications for weekly payments and statutory allowances, and has appeared before WA's District Court, as well as the Conciliation and Arbitration Services division of WorkCover WA.
"Each of these promotions is well deserved and further enhances the capabilities and strong teams we offer to our clients across the country. Congratulations to each of the lawyers as we formally acknowledge their hard work and dedication to the firm and to our clients," said Geoff Connellan, Moray & Agnew's national managing partner.
The firm's newly promoted special counsel are:
Tracy Bennett, Perth
Evie Defteros, Brisbane
Brooke Dennington, Canberra
Nicholas Pitt, Sydney
Shirley Xiang, Sydney
Julian Kenda, Sydney
Alexandra Kyprianos, Sydney
The new senior associates are:
Cristian Apolloni, Melbourne
Jamie Bruce, Sydney
Nikolas Bossinakis, Melbourne
George Chadwick, Melbourne
Sophie Cooper, Sydney
Zoe Howard, Sydney
Jonathan Markowitz, Melbourne
Ryan Nattrass, Brisbane
Bronti Ness, Sydney
Kelly Poh, Sydney
Rohan Reddy, Canberra