A new report shows the results of the first empirical evaluation of arbitration in Australia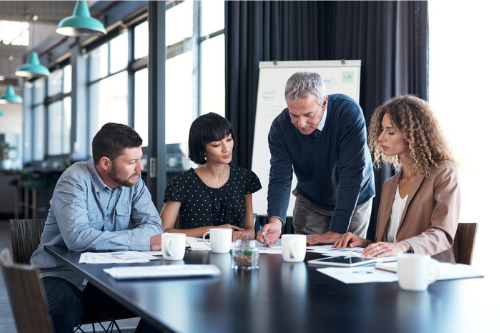 Arbitration is becoming an increasingly popular dispute resolution method in Australia, according to the 2020 Australian Arbitration Report released by the Australian Centre for International Commercial Arbitration (ACICA).
The report contains findings from the first empirical evaluation conducted on arbitration in the country, delving into cases involving Australia and Australian parties and lawyers.
"The results of the survey show that arbitration in Australia is thriving, and that Australian corporates and practitioners are increasingly turning to arbitration as a means for resolving disputes," ACICA President Brenda Horrigan said.
The study showed that the total value of disputes involving Australian parties exceeds $35bn, and that over a three-year period, over 200 arbitration cases have been filed. Industries that have often turned to arbitration are the construction and engineering and oil and gas sectors, with disputes related to these industries comprising more than half of cases.
The report revealed that confidentiality and international enforceability are major factors driving the adoption of arbitration as a dispute resolution method. Moreover, arbitration proceedings had already begun taking place remotely even before COVID-19 hit, something ACICA said highlighted "the robustness and flexibility of the arbitration process in the face of adverse circumstances."
Moreover, the findings detailed in the report confirmed the "depth of arbitration experience in Australia" and indicated a positive future for the use of arbitration in the country, ACICA said. However, they also showed that tribunals are generally composed of all-male arbitrators, shining a light on gender inequality in the industry despite the rising volume of female arbitrators.
Assistant Minister to the Attorney General Amanda Stoker MP unveiled the 2020 Australian Arbitration Report at a livestreamed launch event that took place in Sydney last Tuesday.
"We are now in a position to build on existing arbitration activity in Australia. We have already laid a strong foundation for Australia to be a reputable seat. The timing is right for us to seize the opportunity to increase that volume of arbitration activity," she said.
The report was developed in partnership with FTI Consulting based on a national survey, and was supported by the Australian Bar Association, WA Arbitration Initiative and Francis Burt Chambers.
"We know first-hand the impressive depth of knowledge and arbitration experience that exists in Australia. This report allows us to present actionable insights that will help ensure a bright future for arbitration in Australia. FTI Consulting is proud to have had the opportunity to support ACICA in the production of this report," said Stephen Rae, FTI Consulting's senior managing director.