The new leadership reshapes the firm's future as it approaches its centennial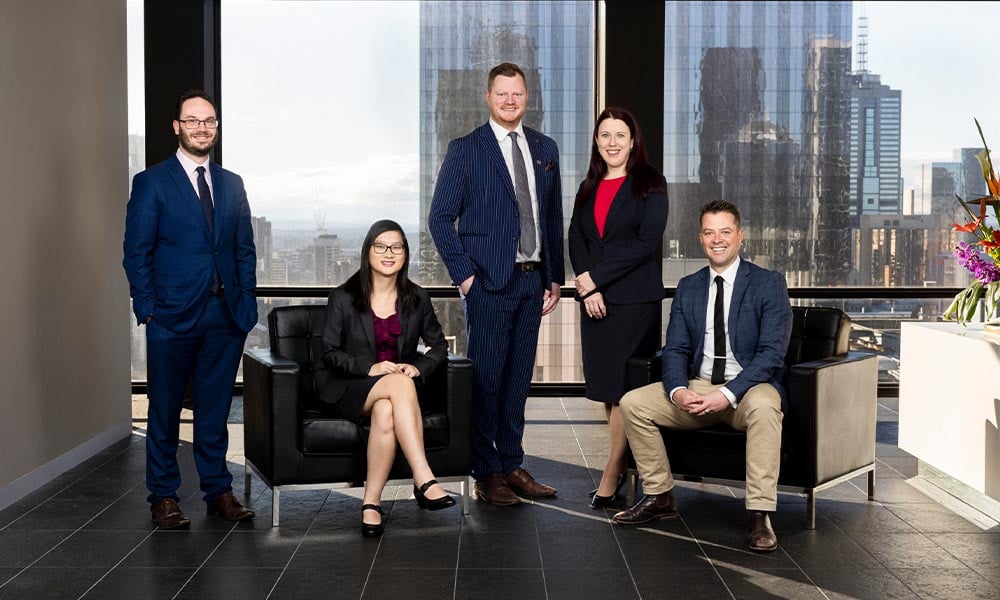 A new leadership team is taking charge at Aitken Partners.
Dylan Chaplin-Burch, Lizia Lim, Julie Maxfield, Alex Nicol and Paolo Tatti have been appointed the firm's new principals. Aitken Partners said that the new team is "keen to embrace change while respecting the firm's history."
"We are excited to be taking on the challenges in front of us. While it is important for us to understand the history of the firm, which we do, it is also important to embrace the future and the ways we can improve the way we operate as a legal practice," Lim said.
Each member of the new team covers a different practice area: Chaplin-Burch handles family law, Lim handles wills and estates and Maxfield concentrates on the property and commercial side while Nicol and Tatti tackle insolvency and litigation.
"We are pleased to be able to hand the firm over to five individuals who have grown with the firm and embody the values that have always held the firm in good stead," outgoing equity principal Ric Birkett said.
Along with the three other outgoing principals, Birkett has been in an ownership role with Aitken Partners for over 13 years.
"It is a big step for the outgoing equity principals too. While Aitken Partners' history stems back well before our time, the four of us have been together as a partnership since 2008 and have worked together through some great highs and lows," Birkett said. "However, each of us is ready to take a step back and believe that the energy the new group will bring to the firm will hold it in good stead for many years to come."
Birkett added that he and his group will guide the team through the transition process, and will remain with the firm in a different capacity.
Tatti thanked the outgoing principals for their contributions to the firm during their tenure.
"We thank Ric, Michael, Ed and Andrew and the other principals and partners before them – including Rob Davey who remains with Aitken Partners as the sole representative of the Aitken family – for building the firm into what it is today. In two years, we will certainly have something special to celebrate when we move into our second century of operating," Tatti said.
He said that the firm would maintain its focus on work-life balance and further build on flexible work initiatives, in addition to bolstering service delivery to clients.
"In many respects, it is business as usual, and for most people, there will be no change at all given the outgoing owners all remain with the firm, but we hope over time everyone sees the improvements from what we are planning, and embrace the new direction with us," Tatti said.
Lim added that change was "often good for firms like Aitken Partners because it means we can, and will, take a different look at how we run and operate."
The ownership change takes effect this month.